The reopening of 90% of the Starbucks stores in the US over the next 4-6 weeks is a signal moment in the COVID-19 recovery, but what does it mean for the machining world?
I think it is a significant moment, but not a game-changer in itself. Nor are the very hopeful results coming in on the new Gilead drug remdesivir, which is already in use but not approved yet as an antiviral in America.
For many of our clients who make so much product for cars, trucks, and airplanes, as well as the oil and gas industry, the big question is when will people feel confident about getting out of their homes and doing the things they did routinely last year when the economy was humming along.
Unfortunately, this is much less clear because we are dealing with the big issue of fear of sickness and dying, especially if you are over 70 or have issues such as diabetes, heart disease, breathing problems, or lack of immunity. These categories probably affect over 25% of the American population.
If you take out 80 million people in America, plus millions in other countries with a lot of older people, such as those in Europe, it is hard to imagine robust auto, aviation, and travel business for quite a while. A second wave of COVID would cement the fear factor well into the next year.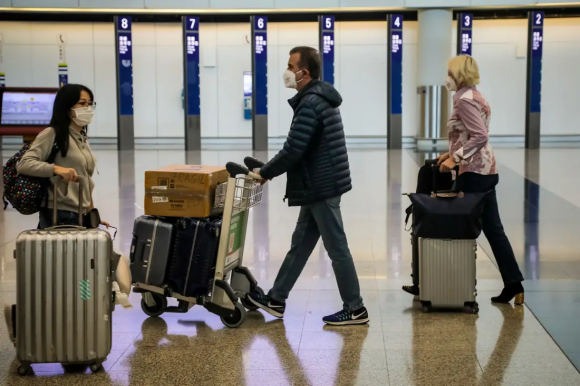 It seems to me that America really goes back to work when illness and death from COVID-19 is no longer the lead story in the news. This is why I keep thinking how important it is for the 2020 election and big time sports to become the focus on TV. The news media has correctly gauged the interest in the pandemic but have also fanned the panic.
We are really getting closer to it becoming just an addition to the flu season, but it will probably not happen until we have a credible vaccine. The scientists who know the regulatory hurdles, which will probably be more significant than the successful development ones, say it is very unlikely until next year sometime.
The question that I keep noodling is when will my wife and I feel confident enough to go to the airport, get on a plane, and visit our daughter and family in the Bay Area and vice versa. I know it will take longer than just for Starbucks to open its doors. It will take longer than the NBA and Major League Baseball to restart, which I project to restart by early June.
I will throw out my guess and ask you to give me yours. When will you feel safe to travel? When will you jump into an Uber car? When will COVID-19 be old news?
I will go with August 15th 2020. The Cubs will be in first place then. The presidential campaign will be starting to get nasty, and the 2021 cars will be ready to roll out.
Your guess?
Question: When will you feel confident enough to travel?