I have lost 32 pounds over the last four months, and I am stunned. It has not been that hard to do once I decided it was something I truly wanted to do.
Tony Robins says the "WHY" question is the most important, and I agree. If you ask yourself, "why do I want to lose weight?" and you answer, "I want to feel better and live longer," the how will make itself apparent. In my case the why and how questions became salient during a doctor's visit in which my blood pressure reading was on the wrong side of 160 and my weight was crowding 270. My doctor Scott Stern at the University of Chicago asked me if I was serious about losing weight. I nodded yes, and this time I actually meant it.
He said, "Lloyd, I'm going to recommend a book to you, Always Hungry? by Daniel Ludwig." He said he had read it himself and learned a lot of new things.
I listened to some of the book on audio then bought the hardcover, really figuring deep in my oversized gut it would be another one that would soon be forgotten on the shelf.
But it wasn't forgotten, because Ludwig's basic premise was so counterintuitive that I was attracted to it, particularly with Dr. Stern's endorsement.
The gist of Dr. Daniel Ludwig's thesis, based on a scholar's storehouse of research is that you need to stop eating refined processed foods, sugary sweets, simple carbs like white potatoes, wheat and corn and replace them with fruits and vegetables, protein and FAT. Yes, FAT. In fact, fat is really the secret to making this eating regimen work, because replacing the sugars, processed foods and simple carbs with fat and protein like yogurt, cheese, eggs and meat reduces your cravings for the bad stuff. It also ends the insulin spikes that are one of the main reasons we have an epidemic of diabetes and obesity in America.
I am not a diabetic, but my father and his siblings were, as were both of his parents. I have always feared becoming diabetic, having seen so much of it growing up.
For me, Ludwig's regimen was rather simple. Breakfast became eggs, berries, whole fat yogurt and grapefruit. No juice, no cereal, no bananas (too sugary) no sugar in the coffee, no BREAD. The no bread rule was the only one that bothered me a little at the beginning, but when I saw the pounds melting off quickly, I easily made my peace with it.
Lunch was a salad with a dressing, sometimes with meat or eggs added, never a sandwich. Another option was soup or meat leftovers from dinner.
Dinner was normally meat, chicken or fish with some kind of fat with it, plus a vegetable like broccoli, cauliflower or beans. Never potatoes.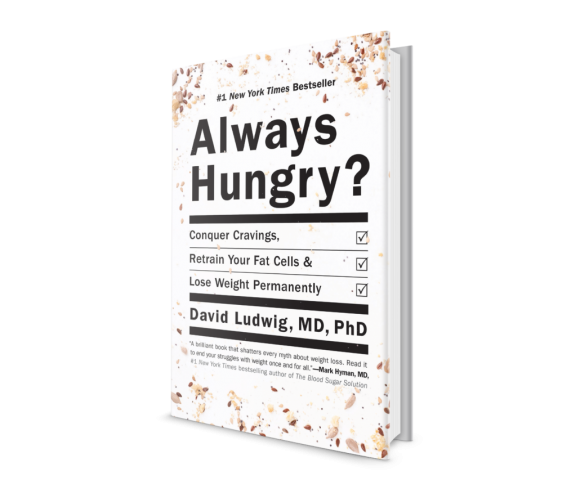 Snacks during the afternoon now have become mainly almonds, which I like to toast, or sometimes pecans or walnuts. Occasionally I'll eat a big scoop of peanut butter with no sugar added. I like Sweet Ella's by Koeze of Grand Rapids.
For sweetness breaks, I favor berries and dark chocolate, at least 70% cacao. There is not much sugar in one quarter of a big Lindt chocolate bar.
In the first month I lost 10 pounds. I was down almost 20 in two. Four months later I was down 32 pounds and needed to buy new pants and belts.
I have not significantly changed my exercise routine, but everything is easier now. My blood numbers are all good, mild arthritis has improved in my hands and knees and interestingly, shoes and socks fit better because my legs and feet don't swell.
During these past four months I have totally ignored calorie counting. It is just not an issue if I don't eat sugars and simple carbs in significant quantities.
The new eating habits have not been difficult to develop once I understood that cookies and toast and fries were killing me. My goal had been to get down to my weight when I left the hospital after my heart attack nine and a half years ago.
Frankly, I never expected to get anywhere close to the 30-pound loss level. Yet, to my amazement, I reached it in 11 weeks.
How did I celebrate it?
Strawberries dipped in dark chocolate was just perfect.
Question: Do you trust your doctor?