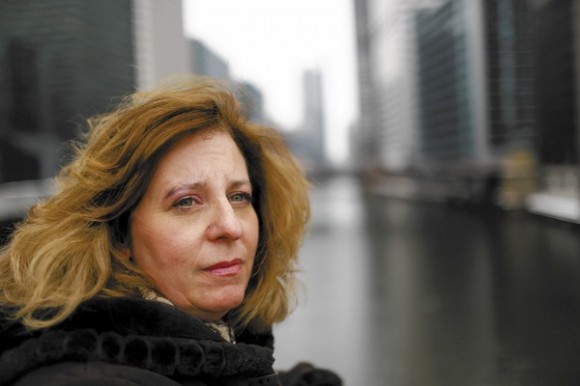 Diana O'Connor, a high school music teacher in Suburban Chicago, had the best of days and the worst last February. She recounted it in an excellent column by Mary Schmich in yesterday's Chicago Tribune.
O'Connor received a letter in the mail a year ago saying she was a finalist for the prestigious Golden Apple Award, which is given to a few of the best teachers in Illinois every year. Tucked into the same batch of mail was a letter from her school stating that she had been fired from her job at Lakes Community High School in Lake Villa.
The column denoted O'Connor's difficulty in finding another position as a high school music teacher, a job she loved, despite her noteworthy accolade as a Golden Apple finalist. In the article, Schmich quoted many of O'Connor's peers who gave her glowing praise.
My wife Risa read the article before I did and gave me the gist of it. My reaction was that of a hardened cynical boss who had seen many washouts with good reps. "I wonder what's wrong with the woman?" I said. "There are always people looking for somebody good."
Diana O'Connor has now been out of work for a year, and her unemployment benefits are running out in a few days. She is recently divorced with two teenagers at home. She gets child support from her ex-husband but is now filing for Medicaid. But my response was a hard-hearted "what's wrong with her?"
In the machining world where I live, know-how, experience and peer recognition are highly valued. If she was a setup person with 25 years in the field, or a journeyman mechanic, or a sophisticated quality consultant she would be snapped up in no time — unless she had a history of job hopping or union organizing.
The Tribune columnist implied that O'Connor has had difficulty finding work because she is 50 years old — and is perhaps expecting a high salary because of extensive work experience. In my world, experience is gold and highly sought. I'd be shocked if it is not prized in the teaching field, but am I wrong?
I recently hired a highly experienced and fully vetted person as Graff Pinkert's office manager. I was looking for an "adult," a seasoned veteran who was sophisticated in business. I felt fortunate to find such a person. So when I read the Tribune piece about the award winning teacher who cannot find a job, my antennae perked up. I was perplexed and a tad cynical.
I am interested if you find her story emblematic of today's job world and troubling. Or is your reaction similar to my own? What's the rest of the story? What's wrong with her?
Question: Are you skeptical of somebody who's been out of work a long time?