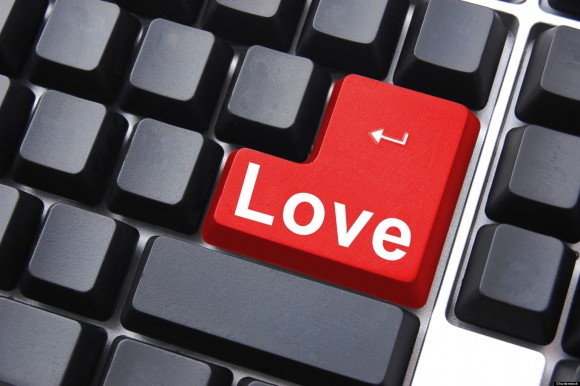 My search for a romantic life partner is a dramatically different process with different goals than those of my parents and grandparents. Today's dating world revolves around online dating sites, text messaging and partner experimentation. It yields opportunities to go out with tons of diverse people but produces a lot of confusion as well.
I recently listened to the book, Modern Romance, written by the hilarious young comedian Aziz Ansari. The book analyzes the dating world of today's current singles (like me), particularly those around my age of 35 and younger. Ansari, age 32, relates to my current search for a soulmate, giving some perspective that hopefully will help me eventually figure things out, and JUST SETTLE DOWN ALREADY! The following blog gives you a taste of the book's insight and a little window into my own search to find THE ONE.
One distinction for my generation of daters is that we marry at a much older average age than our predecessors. In the United States, women today marry at an average age of 27, men age 29. For his research Ansari interviewed residents at a retirement home who had married at an average age of 20 for women and 23 for men. Most of the "older folks" he interviewed shared that they had married people with whom they lived in close proximity. They often had lived across the hall in the same building, were next door neighbors or went to same school growing up. Fifty years ago, it was harder to meet a lot of people, long distance travel and communication were more difficult as well. Also, people felt that it was important to find a spouse in their early 20s because marriage was the major step to adulthood. After high school or college it was assumed that a person got married and left the house. Hopefully he or she would settle down with someone compatible, and a companionable love would grow over time.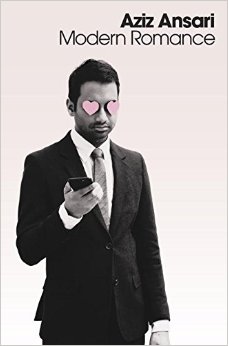 Society's attitudes about marriage have changed over the decades. Women have more career choices, views about abstinence before marriage have changed—thank God, and our expectations are simply different. Now people of my generation have the opportunity to experience adulthood into their 20s and 30s without having to marry. We have the opportunity to focus on college, exploring various careers and pursuing side passions (such as making films and salsa dancing, in my case). We also have the opportunity date a lot of different people, hopefully learning from past relationships to better understand what we want when we finally settle down. Because we have such extensive time and opportunities, the majority of people today aren't looking for just a decent life partner, they are searching for a soulmate.
Today people have more time and and a myriad of tools to meet new people, such as online dating sites, which can create overwhelming quantities of options for potential partners. Of Americans today who describe themselves as "single and looking," 38 percent have used online dating. When a user signs up for an online dating site, usually the person is asked to select what type of relationship he or she is looking for. Often the choices include selections such as marriage, long-term relationship, short-term relationship, friendship, and sometimes even casual sex. The user then gets to sift through thousands of profiles, reading (often ignoring) self descriptions and pouring over endless photos. Users can systematically filter which types of people they want to look at, requesting specific body types, religions, drinking habits, smoking habits, sexual preferences, you name it. The dating sites also attempt to use algorithms to match people they believe will like one another.
According to  Ansari's research, at the time Modern Romance was written, OkCupid, one of the largest Internet dating sites (which I recently signed up for), creates around 40,000 dates everyday. A study from a University of Chicago researcher found that between 2005 and 2012 more than 1/3 of couples who got married in the United States met through an online dating site. In that period, online dating led to more marriages than work, friends and school combined!
Match.com launched in 1995, which was the first online dating site that allowed users to select one another in real time, rather than solely using algorithms to automatically match users. When the site launched, Gary Kremen, the company's founder and first CEO, proclaimed to the world that Match.com would "bring more love to the planet than anything since Jesus Christ." No doubt it has created a lot of loving relationships—along with friendships, frustration and broken hearts, things which of course often go hand in hand.
So am I better off as a single in the age of a "Dating Super Highway," in which I can meet thousands of singles from all over the world on my iPhone? Or would I be better off if I had three choices for a wife, say…choosing between my next door neighbor, my best friend's sister and the Rabbi's daughter? Studies show that when people are offered a huge selection of options on a menu, they are less likely to be satisfied than if they are presented with a small menu with just a few really good choices. I often feel like this when I go to restaurants like the Cheesecake Factory where the menu is actually a spiral notebook. I get overwhelmed by the vast number of choices. I obsess over which dish to select as though it's my last meal. I suspect this could annoy impatient fellow diners at my table as I send the waitress away two or three times before I can decide.
Modern Romance brings up the theory that the same food menu phenomenon exists in today's dating world. Daters wonder to themselves, "Is this guy or girl really the one, or can I find someone better?" "'Does settling down actually mean 'I'm settling'?" Is my menu indecision to blame for me being 35 years old and single? I hope not. Perhaps other people I was interested in chose a different option than me, thinking (wrongly of course) they could do better.
Maybe it's a foolish quest to look for a soulmate? Personally, I think there are many good matches for a person out there, but there aren't any PERFECT matches, so choosing one person to stay until death do you part can be stressful. A person can always go back to the Cheesecake factory for another meal—unless it's truly a last meal.
So is choosing a wife, like choosing a last meal? Oye! What am I saying? I better choose carefully.
Questions: Is looking for a soulmate unrealistic?
Do you wish you had married later in life?