Today I get to do my twenty-first straight day of radiation treatment. Don't feel sorry for me at all, this is my fortunate opportunity to save my sight by deactivating a slow growing benign tumor in my brain which is dangerously close to my optic nerve. The proximity to the nerve is the reason that the surgeon who operated on me two years ago left the remnant of the tumor. It was just too close, even for the most skilled surgeon, to remove the whole thing.
I have been doing the radiation at around noon, which is the ideal time to navigate the traffic from my office to the hospital and back without dramatically messing up my work day. It is a 25-minute trip each way. On most days, the radiation procedure, from hitting the hospital to walking out the door to head back to my office is 30 minutes, except when I see my doctor.
The weekly doctor meeting is what prompted me to write this piece.
My primary doctor for this procedure has been informative and positive. He told me and my wife, Risa, that he has treated many cases very similar to mine with excellent results. He told me I might experience a little fatigue, but it will go away after the treatments are over. The reason for 30 small doses of radiation rather than 3-7 larger zaps is that it is safer and usually more effective in the long term for this kind of tumor.
So far, I have felt absolutely tiptop. Except when I have seen the doctor who has subbed for my regular doctor when he has been away over the past month.
The radiation oncologist who has seen me on two occasions (although I think he forgot he saw me the first time) has given off a strangely different vibe.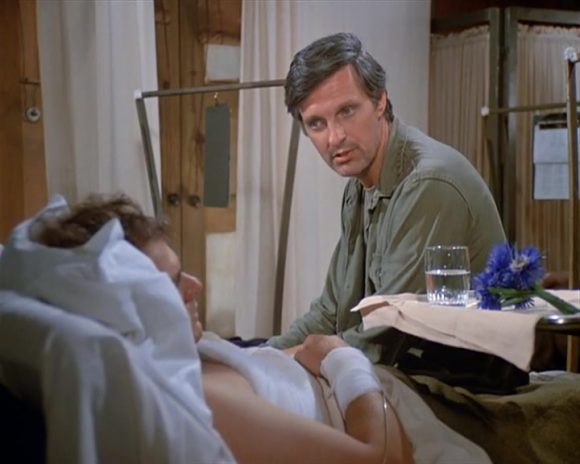 When I saw him last Thursday he asked me with distinctly low energy how I was feeling. I told him I was "feeling great." I said the "great" with emphasis because I knew he was going to continue with a line of questioning aimed at discovering problems I was having.
"Have you been nauseous?" "No," I said. "Have you lost any sight?" he asked. "No, my vision is the same." "How tired are you?" he asked. I answered truthfully that my workouts have been better during the course of the treatment. "I have felt tired around 4:00 or 5:00 in the afternoon, but I always do," I told him. "It will get worse," he said.
I could not wait to get out of the office. I had girded myself for his negativity when I discovered my regular doctor was not in, but he still eroded my upbeat mood. I became angry.
I recently listened to a Seth Godin podcast on the power of placebo. Numerous clinical tests have shown that placebos are often as effective as medicines and treatments. This radiologist, in a 10-minute session, where he did not seem to want to be, had undermined my positive outlook.
I decided to write him a note giving him a patient's perspective on our meeting. I looked him up that night on the hospital's Website, guessed what his email address was and wrote him a letter about what it felt like for me at that last meeting. I read it to Risa and she advised caution about sending it. I decided not to send it, but then I read his vitae and saw that he specialized in treating kids. At that point connecting with him became about his child patients and their parents. Maybe an email from me telling him how it felt to be his patient would help him as he dealt with kids who were a lot more vulnerable than I was.
I sent the email to the doctor at 9:30 p.m. last Thursday and wondered if I would get a reply.
He did send a short email back the next day. He addressed it to "Mr. Lloyd." He did correct that a while later, but I wonder if I got through to him at all.
I don't believe the doctor is a jerk, but I don't think he knows how to communicate with his patients to help them believe in their treatment and their ability to heal. It's an issue we all have in our relationships, but for a doctor the costs of messing things up are greater than just an everyday misstep.
Question: Are you afraid to go to the doctor?