You don't know what freedom is unless you don't have it.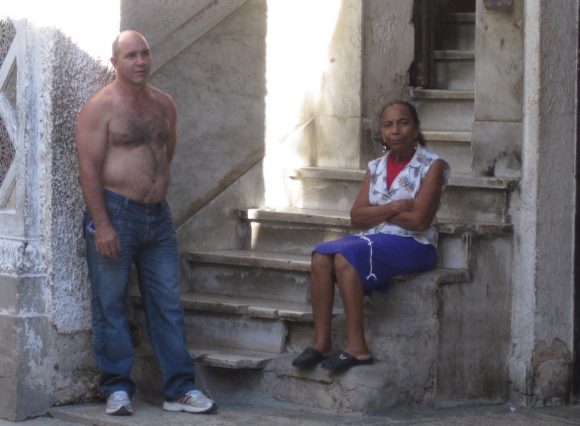 Tonight Passover begins! It's the Jewish holiday that commemorates the Jews' exodus from Egypt. I love the holiday for its distinct rituals, reflection about the story of the Jewish people and the meanings of the words "slavery" and "freedom."
What does it mean to be a slave?
Are we slaves to our jobs, to our phones, to addictions, to depression? Or is that just Passover seder table froth?
What does slavery in 2016 look like? A few images come to mind such as human trafficking of prostitutes and women abducted by Boko Haram. But perhaps it is better to ask what a lack of freedom looks like in 2016.
I have a friend in Cuba who I met when I was there on vacation. We have been emailing every few weeks for over two years. We compare notes about what is happening in each other's country according to our respective media. She has told me about her employment journey over the course of that period. She was working at a bank when I met her, then she was a waitress, and now she works in a flea market.
Don't let the special guests at baseball games and the new cruise stops fool you. Cuban people feel desperate, probably more desperate than they have felt in a long time.
Salaries in Cuba still average $20 per month. People still do not have the freedom to say what they want nor travel where they want. They have very little freedom to start businesses. Police lurk on every other street corner, reminding people that their dictatorship government still makes the rules. Because of modern communication technology Cuban people in 2016 know about the freedoms enjoyed in other countries, which makes them extra pissed off about their situation.
When my friend tells me about her problems I try to console her. I say that it sounds horrible and that I can't even fathom how hard it must be to live in her shoes. I tell her that she is a survivor and that when the communist government finally falls she will be able to do great things because making it through the misery will have made her a strong person.
I suggest to her that she appreciate the good things that she has—beautiful weather, good friends, relatively good health and the fact that bombs aren't going off around her. I think she does appreciate those things, but they are not enough for her to feel satisfied. She wants what everybody in trouble longs for—hope. She wants to feel that a life of freedom will be possible for her one day, because when there is freedom there is hope.
Question: Are you hopeful about the future?