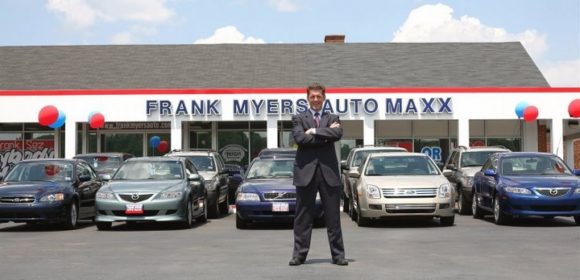 General Motors is cautiously experimenting with selling cars online using a hybrid strategy of making the sale online, while running the transaction through a participating dealer. GM is gently tiptoeing into the Web strategy because its dealers are still a vital sales force. Dealers also have huge political clout and pay for a lot of brand advertising. But the specter of Google, Amazon and Tesla has to be spooking them.
Google is developing a self-driving car which could be available by 2020. Amazon is a sales colossus that could go into the car business with a Chinese or Korean import. Tesla sells out of company stores in shopping centers or straight from the factory. These are scary models from companies with enormous resources and great reputations. Car dealers have zealously guarded their turf and fought back every challenge, but the ramparts are being breached.
I recently read a blog that drew an interesting analogy with the car dealership issue.
When a hotel or banquet hall prepares a room for an event, they invariably arrange round tables for 10 people. Why? Because it is the most efficient arrangement for the waitstaff to serve the food and for the florists to place the flowers.
But it is an awful configuration for the people attending the event. In a noisy venue, nobody can talk to a person across a 10-person table. Anybody who has ever sat at such a table knows that it is probably futile to even ask for the nuts or cream on the other side of the table. But this arrangement never changes because the servers own the room and they care only about their convenience, not the one-time-only visitors.
The car dealers worry about their businesses, their brick and mortar, their service departments and financing businesses. I wonder if they really care about maintaining their customer service experience that so many people despise.
The car dealership model is still intact, but the GM move certainly indicates a potential threat.
Question: Have you enjoyed your car dealer experiences?