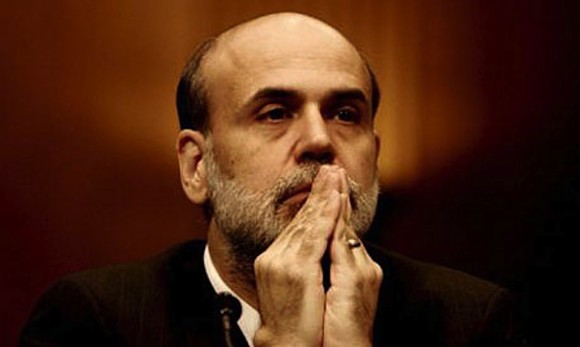 By Lloyd Graff.
Conventional wisdom says that if you pour money into the American economy it causes inflation.
I am really wondering if this "wisdom" is economists replaying a scenario in their minds that is now obsolete in the silicon age. The theory of scarcity of raw materials, scarcity of housing, scarcity of talent, scarcity of bananas or Berettas is proving to be flawed.
The general trend for most prices in the economy is steady to down. In the world I live in, price increases are always challenged. CNC machines have improved and decreased in price. Hourly rates have stagnated, and total labor costs per unit have trended down.
People speculated on coal but got blindsided by expanding domestic natural gas. Corn peaked at $8 a barrel and now it is at $4.70. Housing prices are supposedly edging up, but I do not see it. So much supply is waiting in the wings it is hard to imagine a surge. Homes are selling because people will now accept lower selling prices. It costs less to make comparable sweatshirts in South Carolina than India according to a recent featured New York Times article.
The theory of endless inflation was a Malthusian myth. In an age of minimal population growth in many countries, the real scarcity is in people.
China, or the next China, still keeps a lid on the price of manufactured goods. Technology may allow us to manufacture food in the next decade, so the bump in farmland prices may be temporary.
We get swings in popularity. Two decades ago, suburban land was hot. Today, cities are more desirable and suburban properties can go begging. If there is price appreciation in property it is local.
I think Ben Bernanke has been a brilliant Fed Chairman in pouring dollars into the economy. Certainly savers have been hurt, but we have had barely any inflation and we avoided a depression. May his successor enjoy such success.
Question: Are you more afraid of inflation or deflation in the American economy?
Lloyd Graff is Owner and Chief Space Filler at Today's Machining World and Graff-Pinkert & Co.