Sometimes you can learn a lot from getting a haircut.
I've been going to the same barbershop for 20 years.  My needs are simple.  Same hair style since I was 12.  It's a 15-minute trim.
My old barber, Ed, died several years ago, and his employee Erin bought the shop.  She inherited my head, I guess, and as a creature of habit I just continued the monthly routine.  I rarely make appointments with her ahead of time, preferring to call her when I know I have a free half hour.  She usually can fit me in on the day I call, but lately I've been having trouble fitting into her schedule.  She runs a one-person shop with an occasional helper coming in.  She does not work Sunday and Monday and is on a 9-5 schedule with Saturday ending at 2:30.
A couple of months ago I needed a haircut and had procrastinated until the last minute.  I was going to a wedding, and my hair was getting a bit sloppy.  I called Erin for an appointment for Friday afternoon or Saturday, and she told me she had nothing available.  I figured she could stay a little later or sandwich me in, and I requested that.  She would not fit me in, so I had to look for options.
An expanding Midwest supermarket chain had recently moved into the neighborhood named Meijer.  I had noticed on one of my infrequent visits to the store that it had a Great Clips barbershop that always seemed to be doing a thriving business.  I also needed to buy some strawberries and yogurt at the time and decided I would check out the shop.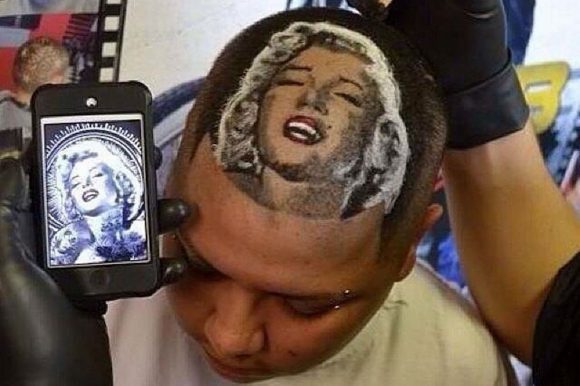 The attitude was refreshing the second I walked in the store.  I was heartily welcomed, and the person who greeted me said she could cut my hair immediately.  I cruised into a chair, gave her my hair specs, and she pleasantly cut my hair, quite professionally, in 17 minutes start to finish.  The tab was $11 for a "senior."  I was so pleased I gave her a $5 tip.  My cost at Erin's shop, which was much more sterile than Great Clips, was $25 with a tip.
Erin, my barber, became my former barber that day.
As a student of business I understand how big chains like Great Clips and Sport Clips are killing off the small guys, and there is something sad about that.  But the clear fact to me after that first haircut in the Meijer superstore building was that I like this approach more than the Erin approach I had clung to.
I also realized that a small business like Today's Machining World and Graff-Pinkert cannot afford to disappoint its customers, because they always have other options.  I knew this, of course, as a business veteran, but when it was demonstrated to me as a customer it had extra impact.
Erin has a real problem as a one-man band who wants a "life," but as a client, I do not care.  I want my haircut when I want my haircut, and if I do not get it I look for another option.  If that option turns out to be significantly better for me she loses me as a client.
It is a lesson to teach employees who may take a cavalier approach to deliveries.   The customer has their needs.  The needs may conflict with your well-laid plans or unexpected breakdowns.  And they don't care – nor would you.
Question: Do you prefer a private barber shop or a chain?