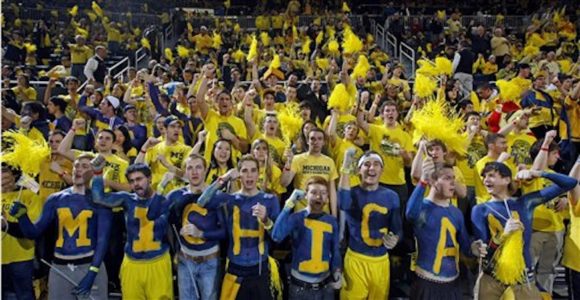 I spent a lot of my weekend doing just what I really wanted to do. Watching BASKETBALL.
I watched the college game, the pros, even a little womens ball. Loved every minute. I'm a junkie, I'm a basketball nut. I actually think basketball may have saved my life.
As a kid I played almost every sport. Started with baseball. We played on the sidewalk, in the street, on the golf course between the 6th and 13th hole of the Jackson Park course across 67th street, next to my house. In my teens I played golf on that course for $3 a round. Touch football was fun too. Tennis with my dad, and ping pong in the basement was a passion. But it was always basketball that drew me like a bug to a light. It may sound crazy but the pimples and seams on the balls have an almost sexual allure for me. The sound of a swish and the thump of the dribble still excite me. I love the game.
My dad built a cement court in the backyard when I was 10 and I played almost always alone – perfecting my shot. I had some height, growing to 6'2" with a little bit of hops, decent hand-eye coordination, and an absolute joy of the game. I just loved to shoot the basketball. I'd shoot at 7:00 in the morning or 9:00 at night. I started to feel the angles in my fingers. My hands got strong and I could palm a ball and shoot with the ball almost completely in my fingertips. I became a fan of the sport. I used to listen to a scratchy KMOX in St. Louis late at night to hear Harry Carey do the St. Louis Hawks NBA games because Chicago did not have a team. I loved to watch Bob Pettit, and I copied his quick-release jump shot. Wilt and Bill Russell were thrilling to observe. Bob Cousy enthralled me with his behind the back passes, but Bill Sharman was my favorite because of his impeccable shooting.
I played basketball in high school. It was the first time I had ever played on a team. I really didn't understand how five men interacted on the court, and the pick and roll, basketball's most basic play, was a geometry problem I never cracked in high school. But I was rewarded with playing time because I could do something the athletic guys had trouble doing. I could shoot and score. I had the touch. The other stuff, like defense and rebounding I learned – rather slowly. But a team needs scoring to win. That I could do.
I was a nice high school player, but I knew that's all I was. At the University of Michigan I wrote sports for The Michigan Daily newspaper and the highlight of my college days was traveling to Portland, Oregon, for the 1965 Final Four on the Wolverines' team plane.
At the tournament I closely observed the incredible coach, John Wooden, guide UCLA to the Championship over Michigan, with Gail Goodrich scoring 43 points. I saw Princeton's Bill Bradley score 56 in the runner-up game to set the record that still stands in the NCAA Tournament. Bradley and Goodrich were so fundamentally perfect as shooters, I just watched them in awe from my courtside seat, the perk of being press in 1965.
Now, almost 50 years later I still have my zest for the game. It is a little bit of a different game today – so totally athletic – and still a joy to watch. Michael Jordan, LeBron James, and now Kevin Durant joining the club, have just made the sport better.
The NCAA Tournament starts in a few days and I'm starting to get excited. Because the best players tend to go pro after their Freshman year we now have a chance to see dark-horse teams surprise everybody and actually have a chance to win. Little Butler of Indianapolis made it to the Finals two straight years with teamwork and a brilliant coach. Last year Wichita State's Shockers amazed everybody by getting to the Final Four, and this year, I'd like them to win it all by going 41-0 for the season. They are that good and they have the advantage of having gone to the Final Four last year.
If Wichita does not make it I hope Creighton, out of Omaha, wins it all. Another basketball unknown except for spawning Kyle Korver a few years ago, Creighton has Doug McDermott and little else, but McDermott is terrific.
Doug McDermott played high school ball in Ames, Iowa, with Harrison Barnes who overshadowed him and was considered the best high school player in the country. Doug's father coached Iowa State with middling success. Before ISU he had been at Northern Iowa. Son Doug was headed up to Northern Iowa to play, but switched to Creighton when the Jesuit School of 6000 offered his Dad, Greg, a 10-year coaching deal. It didn't hurt that Doug decided to drop his commitment to Northern Iowa and play for his Dad at Creighton. Now 3000 points later Doug is a two-time All American and Barnes is a somewhat forgotten pro after leaving North Carolina following his first season.
Some would say College Basketball is tarnished by a $6 billion contract with CBS and one and done stars, but I still love the excitement. I love the kids standing for the whole game and yelling and painting their chests and faces. And because the great high school players come and go before they refine their games, teams like Wichita, Butler, and Creighton have a chance to win the Tournament.
I will close this homage to basketball with another personal vignette. When I was in the hospital for heart surgery not knowing how things were going to go, I was breathing with the help of a respirator for 12 days. I could not talk and felt isolated in the ICU with its commotion. What I found most useful was closing my eyes and drawing on my memory bank of shooting hoops and the sensual repetitive feel of the ball floating light off my fingertips, banking smartly off the backboard and falling feathery through the twine. It was a silent meditation, solace though the scary times. It helped sustain me. Basketball. I cherish it.
Question: Have you ever had a coach or mentor who has changed your life?