Are you getting better with age?
The question came up for me watching Tom Brady's virtuoso performance in the Super Bowl. He threw for over 460 yards and played a brilliant second half.
I think about the issue quite a lot because I bet my livelihood on my judgement every week. If I'm slipping, will I know it before it's too late to bail out or change course? If I go on a losing streak, does that mean I'm unlucky, or losing my mojo? My uncle Aaron Pinkert used to tell me often that the "dollar is round, sometimes it's up, sometimes it's down." But what if it loses momentum and just stops rolling?
I do have the immense gift of working with my son Noah and living with my wife Risa, who are both into continuous improvement and generally keeping things real. They tell me when they think I'm wrong.
I recently listened to a brilliant podcast by Steven Dubner of Freakonomics. He discussed getting better through practice, not just daily laborious repetition, but purposeful focused practice. He started the podcast with an interview with Suzanne Bartman, a woman in Denmark in her 40s, whose lifelong dream was to be a professional singer. Her idol was Whitney Houston. We heard a recording of her singing before she started her training. She sang like somebody whose best work was in the shower.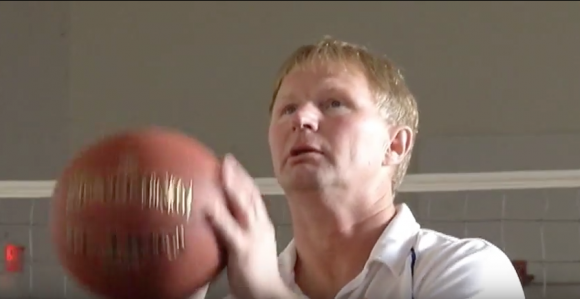 Suzanne started by practicing with Karaoke tapes. She worked at it religiously, five days a week for an hour, when she wasn't being a psychologist and a Mom. She slowly improved, but it was in little fits and starts. Eventually she hired a voice coach and her singing improved significantly. But she still couldn't hit the "big notes" of Houston or her current idol, Christina Aguilera. But finally, after eight years of deliberate practice, her confidence grew and she was able to really belt it out. Today she is singing professionally at local clubs in Denmark.
Malcolm Gladwell wrote a wonderful book, The Outliers, where he extolled the virtues of 10,000 hours of practice to master a skill. But it is the intersection of talent, practice, and another ingredient, "self-belief," that enables a Tom Brady to reach the pinnacle.
Dubner's podcast about "focused practice" featured a great interview with Bob Fisher, a 54-year-old soil technician in Kansas, who holds 14 world records for free throw shooting, currently.
Fisher never played high school, college or pro basketball, but wow, can he shoot a basketball like nobody else. He has worked at it with a passion for 20 years and devised a unique training regimen. He practices shooting in his basement with each hand every morning and has an extensive library about shooting technique and the psychology of success. He recently made 53 free throws in one minute and then followed that by making 29 in one minute shooting blind-folded. Fisher is no Steph Curry. He's a 5'8" guy who made himself into the best foul shooter ever, and he is still getting better.
So where does that leave you and me? I am 72 years old and I still think I can get better at business and writing. Noah and I are listening to audiobooks on business strategy. I keep writing blogs and discarding them, trying to publish a few good ones. I do worry about stagnating and falling backwards. I don't know if I have 10,000 hours left to learn a new skill so I'm just going to keep practicing, still hoping to hit the "big notes."
Question: Would you rather go to a 35-year-old doctor or 60-year-old doctor?