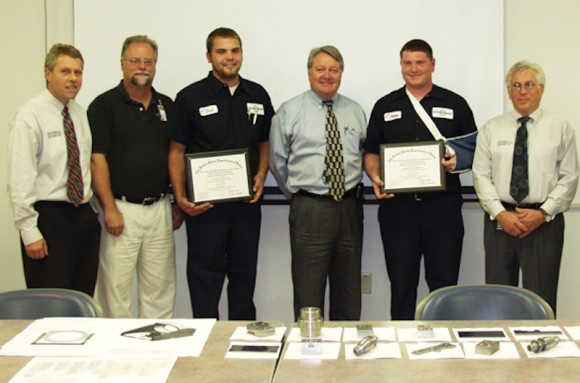 One of the prevailing myths in manufacturing today is that "there are no good people." The reality is that there are good people, but you have to invest in them to make them top notch.
Hydromat, the Swiss-American rotary transfer machine company in St. Louis, is making that investment today in young people coming out of nearby community colleges with a four-year in-house training program. The apprenticeship approach still works well in Europe, but it is rare to find companies in the U.S. with the long-term view to commit to a $50,000 training program in exchange for a two-year work commitment from the candidate.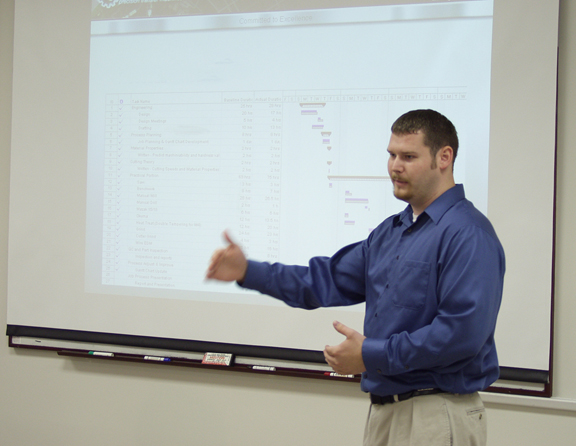 Hydromat skims the elite from the 350 local kids who apply. Kelley Dumey, the company's HR specialist, searches for technical aptitude, but it also looks for the unusual ones with drive to go with their skills. She is looking for long-term Hydromat employees who can make a difference in the company, not just fill a slot.
Students start out in the machine shop using manual and CNC equipment and then move on to the grind shop for three months. Then they move to assembly and electrical. Rebuilding is the next stop, which enables the trainees to tear a machine down and physically see the wear points of a rotary transfer. Accompanying technicians on service calls also acquaints them with real-world issues Hydromat clients face each day in the high production high precision world.
To graduate students need to put in 144 industry related training hours per year. The Hydromat apprenticeships are highly sought after. Less than 1% of applicants are picked and not all make it through. But Hydromat is a demanding work setting with extremely high standards. If a young person makes it through the Hydromat apprenticeship they have instant credibility. For them, it's the stuff that builds a career. For Hydromat, it's all about building a business and a culture that thrives.
Question: Should the federal government help fund large-scale apprenticeships?
Question: Was the Tea Party stand good for America?