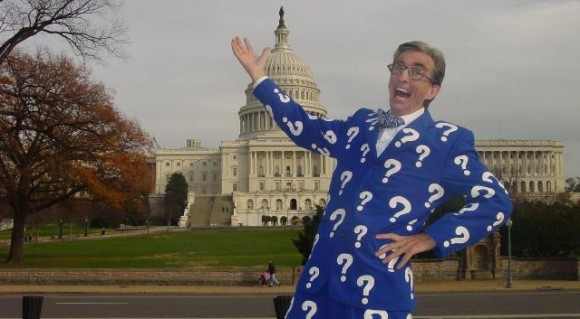 I normally deal in subtleties — close calls on whether to buy a machine, take a gamble, hire a new person, eat a piece of pie. But occasionally a deal comes along that is so breathtakingly clear you just shake your head and say YES!
We are in one of those odd moments. When the handwriting on the wall is so clear even a blind man can read it.
The investment incentive, Section 179 of the Federal Tax Code, can bring savings of more than a million dollars in taxes in the right situation, and is most likely ending in three weeks. Congress appears to be in no mood to extend it, so unlike milk subsidies and extended unemployment benefits, which are issues that are in play for the politicians, this tax goodie is one of those esoteric ones that really will evaporate at year's end.
I wrote about this not long ago, but it is worth returning to, because it is truly important. If you own a shop and have taxable income and need a truck or a lathe or robot, the government is begging you to BUY IT NOW.
If you are GM, GE or Google, it is irrelevant because your spending far exceeds the maximums, but if you are a small or medium-sized company, please take note. This tax incentive, which was enhanced during the recession of 2008, is finite. The technicalities of the law are crucial. A buyer needs to have the item purchased, paid for and on his premises before the end of the year. We are hearing that many riggers are all booked up now because companies are rushing to get stuff on the floor before the deadline.
Remember, Section 179 applies to both new and used capital equipment.
This is a wakeup call not a sales pitch. In talking to clients I have been shocked to hear how few of them are aware of the deadline. This is not Obamacare, it's a law that can help you in a significant way. But it will be vanishing in three weeks.
Question: Do you think it's the time to buy?