Dave Dolan runs one of the biggest screw machine operations in North America, KKSP Precision Products of Glendale Heights, IL. The company started in the 1960s with a couple of Davenports and a founder possessing great skill and ambition. I sold him some of his first machines.
He sold out long ago when the name was still K&K Screw, but the company is true to its roots, even with 460 machines in the U.S. and Mexico. It is still pounding out parts on Davenports and Acmes, about $55 million worth a year now, cutting 28 million pounds of brass and steel with 16 sales people sniffing the bushes for work.
Last week KKSP announced another acquisition, Dune Manufacturing of Melrose Park, Illinois, a tiny buy for one of the biggest screw machine houses in the world, 15 Davenports and a handful of skilled people. You would think it barely moves the needle at KKSP so I called Dolan, who comes from a financial background, to find out the rationale for the acquisition.
Dolan said he is continually looking for deals to grow the company. Like a baseball general manager combing the free-agent market for undervalued talent, he is constantly trying to strengthen and expand the company.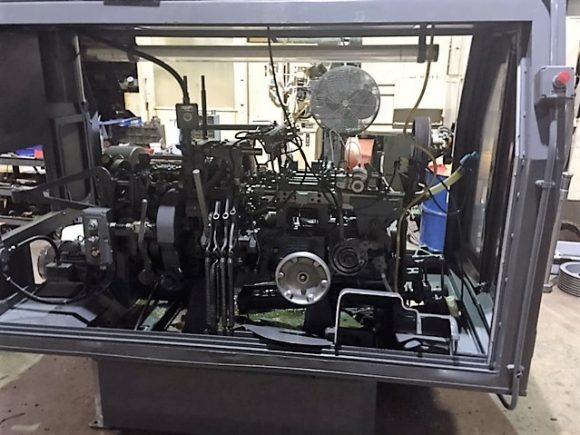 He calls the Dune Manufacturing buy a "tuck in" purchase. KKSP is buying machines that are easily integrated into its Glendale Heights facility. It gets the opportunity to hire some talented machinists who know how to run the screw machine work that Dune is transferring. KKSP also retains the former owner of Dune, Denis Colht, to tend his customers and use his special knowledge of the marketplace to search for more.
Colht is a machining veteran who gets to cash out his equity in the business for more than asset value.
Dolan sees it as a "win win" though KKSP is known in the business as a tough bargainer.
I have learned in business that how you frame your proposal is crucial in making a deal.
Dune was selling a book of ongoing profitable business, the opportunity to hire knowledgeable set up and operating talent and a capable owner who will transfer his knowledge to KKSP, all located within 10 miles of Glendale Heights. Dolan gets the business but very little of the overhead.
Dolan has a long list of possible buyout candidates. He is looking for a company doing $10 to $25 million in sales that will give him more geographical reach and expand his customer base. From his experience the $5 million sales company often has an owner wearing many hats with no depth in its staffing. In a bigger company you buy the ISO and TS qualifications, good IT infrastructure and experienced people in the critical staff positions. The bigger company benefits from KKSP's sales capability, but they can also grow independently.
Dolan says KKSP hopes to make one such acquisition each year, though often nothing fully comes together. So they keep looking, analyzing each possibility and waiting for the gem that is a good fit and fairly priced to come along.
Meanwhile, KKSP keeps cajoling pieces out of 2000 spindles of vintage Davenports and National Acmes.
Question: Would you start a machining business today?