I'm writing this blog to announce a slight shift in my business career, which has been evolving this year.
Several longtime clients of Graff-Pinkert have asked me to help them find machining businesses to acquire and other owners have requested I find them a buyer for their businesses because they felt that I had the right network and skill set to do it. My initial inclination was that I'm purely a machinery dealer, not a business broker. But then I thought, why not try this. Perhaps I can add value for some people who I really care about. If I hit a dead end I'll know soon enough. Currently I have four deal deals in process and have completed two.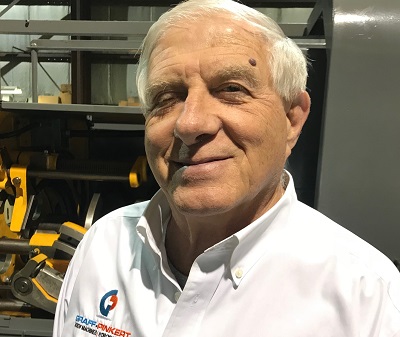 I have not approached this task like a traditional business broker who would contact private equity groups because my clients have preferred that I not publicize their decision to the world, thus jeopardizing their long-term relationships with customers and employees. Such a broad gage approach can also be toxic as far as tipping off the seller's competitors who are good at sniffing out situations and taking advantage of them. Despite nondisclosure arrangements that supposedly insure anonymity in the market, a business broker soliciting offers is going to inadvertently leak a potential seller or elicit rumors.
I have been able to keep a lid on leaks and rumors by connecting with prospects directly, because I have stuck primarily within my extensive network of relationships within the precision machining industry rather than try to cover the gamut of businesses in the marketplace. I also have focused on companies doing $20-million-in-sales or less, because I do not feel comfortable right now with bigger transactions.
One trend which has surprised me is how many foreign firms are highly motivated now to enter the American market in this field and are looking for businesses in our sweet spot. Our extensive network of users, suppliers and other dealers worldwide has served us well in this search. To Europeans, South Americans and Asians America truly looks like the land of opportunity, and in many cases their existing customers are asking them to do business here.
I don't want to take on a lot of projects, because they are quite time consuming and I want to be able to give them the attention they deserve. I would like to work on 6 or 8 a year that I think I can shepherd to conclusion.
I may not be long on mergers and acquisitions experience but I know the people in the machining business. It appears that my ability to "talk the talk" and really listen to people explain their needs resonates today in this field.
This is a fascinating new gig for me, and I have Noah and Rex Magagnotti adding their knowledge and networking to help make it work.