Today I have doctoring on my mind. I've spent the last 10 days in the throes of worry, tests, doctor visits and more tests. I came out the other side with a good diagnosis, but exhausted by the process. And I think of how much worse it would have been without my wife Risa accompanying me for every visit and comforting me throughout the experience.
I also have had capable and caring doctors who explained everything in depth at the University of Chicago hospital.
Still it was an ordeal.
It started with seeing blood in my urine. Not a little, but enough to mess up a bathroom. I figured I burst a blood vessel and it would self heal that day.
Unfortunately, it did not stop and I contemplated a trip to the emergency room or worse. I think I am like most guys, I'm a health denier, often believing everything works out okay and the body heals itself and all is well with the world — except when it doesn't. As Risa all too frequently points out to me, I almost denied my way into the death penalty in the run-up to my heart attack in 2008.
In this case the bleeding persisted and I emailed my primary care physician to ask what I should do. My doctor is an extremely thoughtful and caring physician and he called me back within an hour of the email on a Saturday.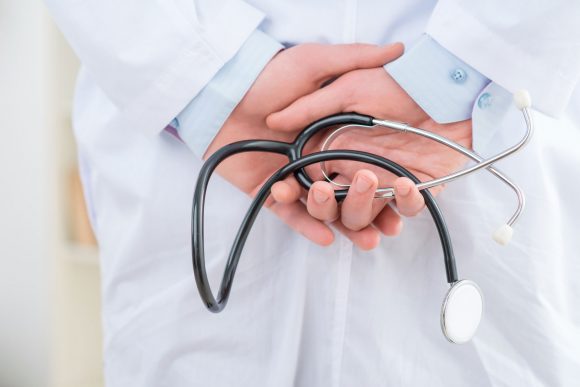 We discussed the symptoms. I told him I thought it was a ruptured blood vessel and he told me the odds of that were remote. He mentioned infection and bladder cancer as the likely possibilities.
He quickly arranged a CAT scan, cystoscope and a visit with a top urologist at the hospital.
The bleeding did stop after 38 hours. In my next conversation with my doctor he told me that the urologist had told him that with my history of radiation therapy for prostate cancer eight years ago the cure for the cancer may have weakened the walls of some blood vessels which could quite possibly have resulted in the bleeding.
Ultimately, the CAT scan and the scope validated the urologist's theory.
I discussed the process of fear, reporting, theorizing and diagnosis with my primary doctor on Tuesday. I told him candidly that I felt he dismissed what I told him about what I believed was going on and worried me unnecessarily. I brought up another situation which I thought was trivial, but he and my wife did not. I ended up wearing a heart monitor looking for an irregular heartbeat for two weeks, which I thought was ridiculous, and I was proved correct in that case, too.
My doctor was not annoyed by my questioning comment. He told me that the last four cases he had seen with blood in the urine were all confirmed as bladder cancer.
I shuddered.
Then he explained to me the burden that doctors carry. They know too much. Their job is to err on the side of caution. And they also know that patients get scared and the emotional trauma is significant. They also know there are times when they should not bring up the worst case.
He says he has made it a rule not to tell his family what could be wrong with them because it terrifies them. It's quite a burden, if one is a caring doctor.
In the midst of this latest medical scare, Risa and I talked to her brother, John, who is an oncologist in Charlotte. I could tell he was parsing his words as we discussed my symptoms, not wanting me to worry more than I already was. He was encouraging about the notion of a blood vessel rupture caused by the 8-year-old radiation therapy.
Being a doctor is a tough life. I empathize with their dilemma about what to tell a patient, yet I also know that the patient sometimes knows more than they do about their own body.
Question: How do you feel about your medical care?