For most of my life I have made my good living by buying and selling physical things.  My line of credit with my bank is still directly related to the financial institution's belief in the value of inventory, machines, and cash on hand in relation to money owed to them.
This is the traditional bible of finance.  Our statistical yardsticks of wealth, both individually and as a country, are based on measurable, identifiable things.  But increasingly I am doubting a lot of these old rubrics which the college Economics texts are based on.
I am not the only one who is questioning the ancient axioms.
About a week ago I heard one of the chief decision makers at BlackRock, one of Wall Street's largest money managers, announce that he and BlackRock have been wrong in predicting that interest rates and inflation had to go up because unemployment was at a record low and wages were rising.  He said the old playbook was wrong, and they were throwing it away.
The chief investment guru of PIMCO, who has had an awful time betting on higher interest rates, took the blame for his terrible year a couple of days ago, but he is staying with the strategy that placed him in the lowest 7% of money managers.  He bet on rising mortgage rates.
This is not an idle academic argument.  I think it is important for the machining world for several reasons.
The people in our world make stuff for people who want stuff.  We use machines and steel and oil.  We employ people and use physical space and ship goods to customers.
What if stuff, things, physically measurable items are gradually becoming less important each day?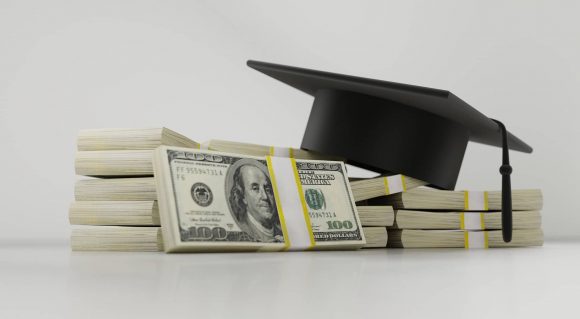 Mortgage rates are dropping like a stone, currently, as the 10-year U.S. Treasury interest rate hovers around 1.5%.  Yet there is no rush by young people to buy homes or condos.  Renting is popular today, not buying.  One big reason for that is that young people have big college debts they are paying off monthly.  They have consciously, or unconsciously, made the deduction that education is more important to them than home ownership.  Whether this will prove to be a good or bad economic gamble, long term, is an unknown, but it is affecting the purchase of real estate, and I expect this trend to continue.
I think we are seeing the same choices in vehicles.  Young people are investing in day care and gym memberships and restaurants rather than a Harley or a convertible.  For city people, Uber, a bicycle, or the subway are limiting car buying.  This doesn't mean that people are poorer today because they do not own a car.  They are making different choices.
People are also veering into different spending choices in food and vacations.  We are seeing more folks opt for restaurant food or delivered menus.  People are spending on travel experiences rather than buying a cabin at a lake in Northern Michigan or Wisconsin.
Warren Buffett recently admitted he made one of his worst mistakes by buying Heinz and its tired old brands.  Same with Kraft and Campbell's.  Tired old brands are not selling.  Panera and plant-based meat are working.
I've been bouncing around in this article, but the theme running through it is that the bankers and investors who have followed the ancient rules are losing.  The manufacturers who have done well making parts for home faucets and sedans are beginning to fade.  Real value lies in intellectual capital, but it can also evaporate quickly.  The numbers that bounce the markets around like yo-yos are obsolete.  GDP does not measure air quality, creativity, or life expectancy.  Employment does not measure automation improvements.  The markets are volatile because people look at conflicting numbers.  And the numbers they look at are yesterday's.
Question: Is college a better investment than a house?