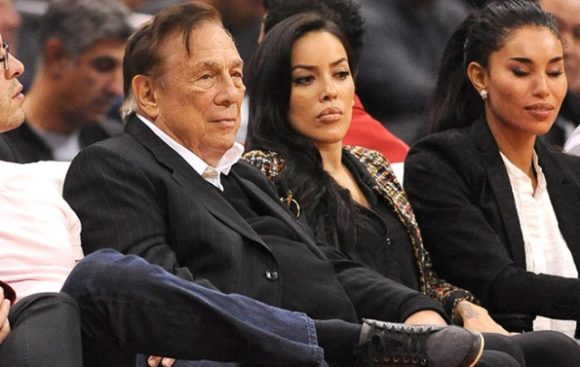 Donald Tokowitz, born in Chicago in 1934, is a great American success story. His immigrant parents moved to Los Angeles when he was two years old and changed their name to Sterling. Son, Don, has lived the American dream, of sorts, becoming a divorce lawyer investing in L.A. real estate and then buying a pro basketball team. Back in the early '80s, late L.A. Lakers owner Jerry Buss, with whom Sterling had real estate dealings, encouraged him to buy an NBA franchise of his own. It was a great chance to have some fun, get good tax breaks, meet women, and make a killing. And Sterling did, first with his San Diego Clippers, then the L.A. Clippers.
I've long been fascinated by Sterling because he is the archetype of the brilliant scoundrel who doesn't care what people write about him. He just goes on about his business, doing it his way — piling up his millions, winning awards from the local NAACP chapter, and racking up a record of sports failures rivaling the Chicago Cubs. His final undoing is almost the perfect tragic ending. His erstwhile mistress, who he claims embezzled $1.7 million, set him up by taping a conversation that sounds flagrantly racist by today's standards. Ironically, she, herself, is of African-American and Hispanic background. Sterling had been scheduled to get a second NAACP Man of the Year award in a few days. That one was canceled.
Sterling, by most accounts, is a billionaire and a rogue. At 80 he has amassed a fortune, lost a son to a drug overdose at age 32, and now finally — after hiring a terrific black coach, Doc Rivers, also a Chicagoan, to push the State Farm spokesman, Chris Paul, and the Kia symbol, mixed-raced Blake Griffin — he was on the cusp of an NBA Championship. Now he's forced to sell the team for about $500 million and be a footnote to American racial history.
Race in America is such a colorful issue. I sympathize in a way with Sterlng. I imagine that in his own mind he is a champion of African Americans. As an owner of a team in a league comprised of 76% black players, an employer of a black coach, and having a long list of black acquaintances and a mixed race girlfriend, Sterling could have been a symbol of American racial change in his lifetime. But race in America is not simple.
I'm 10 years younger than Sterling and also from Chicago. Dealing with race in America is extremely complicated and subtle. Sterling was an easy target because his history is public and his utterances so politically incorrect. If he made his remarks at a cocktail party fundraiser for Patrick Leahy, the most liberal Senator in Washington, to whom he contributed money, it might have never surfaced. But an angry African-American former mistress is no Pat Leahy. And at 80 years old you're not so careful about your words.
Sterling is a 1950s kind of guy, an uninhibited white guy living in a black NBA. It's a really hard combo unless you are a Zen master from Montana.
America has moved so much in Sterling's lifetime, in my lifetime. But most old white guys like Sterling still live with the prejudice and stereotypes of childhood. Sometimes on the way to the NAACP fundraiser they can forget who they are supposed to be and revert to the crude L.A. divorce lawyer they started out as. Sterling really wanted to win an NBA title this year, but regardless of what the L.A. Clippers do, his name will always be associated as nothing more than a pathetic anachronism of American racism.
Question: Was it fair for Sterling to have been banned from the NBA for life because of racist comments he made in a private conversation?