Should I sell a CNC lathe to some company in Iran, not knowing if they are making missile parts which may be used against the United States or Israel? 
Should Blackrock, one of the biggest investment firms in the world, try to influence the corporations it makes huge bets on to follow its notion of climate change behavior? 
Should I invest my child's college funds in Philip Morris because of its reliable quarterly dividends, even if I believe tobacco products cause cancer? 
Does money care where it comes from or where it goes?
Because I am a sports fan, I would rather take on the intriguing and controversial case of DeShaun Watson, one of the great quarterbacks of the NFL. 
Watson was picked by Houston in the 2017 NFL draft as the 12th pick out of Clemson. He has more than justified the selection, leading the Texans with almost 5,000 passing yards in 2020. The Texans signed him to a $177.5 million contract extension with $111 million guaranteed.
But Watson was unhappy in Houston and requested a trade. Then the ceiling fell in. Twenty-two women filed civil lawsuits against Watson accusing him of sexual harassment, but still no criminal charges were filed in Texas.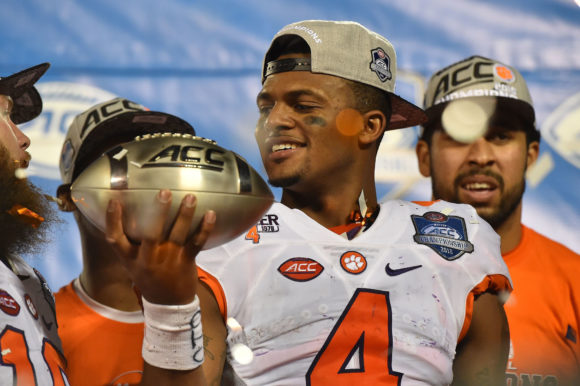 Watson went to summer practices but sat out the 2021 season while the Texans, the courts, and his agents saw his career pass by. By 2022, it became clear that the allegations against him would not be criminal. A financial settlement was likely, and Watson would never admit wrongdoing.
At least five other NFL teams desperately wanted him, especially Atlanta, where he had been a ball boy in high school and was a personal favorite of Home Depot founder and team owner, Arthur Blank.
But ultimately he ended up in Cleveland with the Browns, who had an unremarkable quarterback in Baker Mayfield, who had led the Browns to the playoffs in 2020 but was somewhat disappointing last season.
Watson signed a $230 million contract with Cleveland, but he still faces possible penalties from the NFL and has lawsuits from many women hanging over him. 
Watson continues to testify and still strongly professes his innocence. He is personable, bright, and very rich. The Cleveland Browns finally have the quarterback of their dreams. 
Well, maybe.
Are the Browns tainted for paying $230 Million to an accused sexual harasser?
The team has been an NFL doormat for decades. Watson could be the one to end their futility.
How does his signing make you feel?
Question: If DeShaun Watson played for your team, would you root for them?