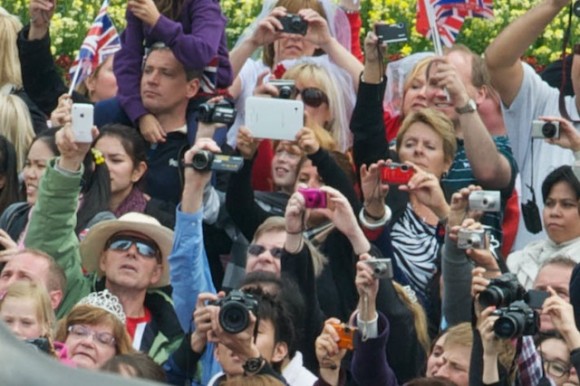 The do-it-yourself wedding photography approach asks wedding guests to take pictures with their phone cameras or digital cameras, email them to the bride and groom and let them edit the photos for an online or printed album.
Is this a better approach than the traditional wedding photographer who poses the family and walks around shooting candids, and then charges a small fortune for the finished product? Maybe a great wedding photographer can come up with a few unforgettable images which frame a memory of the historic event. But the potential of the guest photo shoot approach, if you can really enlist friends and family in the effort, is sensational. And the price of the product is a fraction of the pro's work.
This idea of forsaking the "expert" by using new tools available to the masses has interesting ramifications in business.
This week I have been analyzing our machinery business's performance last year, and two glaring expenses leaped out at me, accounting and insurance. In both cases we relied upon big firms with good reputations. They let us down with big fees and mistakes.
On insurance, we changed Workers' Comp firms and the new firm doubled our rate after one year, without any reason. It took the credible threat of a lawsuit to extract us from their clutches. Our insurance brokers just threw up their hands and left us to fight with them. They did not offer to mitigate our losses resulting from placing our business in the hands of an unscrupulous firm.
Our new national accounting firm won our business by telling us an amount to expect to pay for their services. Their fees came in three times their estimate, partly because they forced us to redo everything because they messed up which year to put certain sales in. We had to pay extra because they misunderstood the way we identified the sales dates of machines.
Now I am wondering if we should dump the experts who failed us badly last year. I am considering hiring consultants for insurance and accounting to advise us on how to do them ourselves. The CPA could put their name on the financial statements for our lender. I think we could save major money, but I wonder what you folks think. There is a lot of good software and data to help us on this.
On the machining front, I see many companies bringing work in-house that they had thought was beyond their expertise. With good machines, tooling and support, they can take control of vital processes from distant suppliers in China.
I take a cue from our lawyer, Russell Etheridge, a solo practitioner in Detroit who has helped us out of many legal hassles over 20 years. He operates without a cumbersome, expensive staff and pursues a common sense approach, not a legalistic one. I think he is ahead of his time.
Question: Do you prefer to work with small firms or large firms?