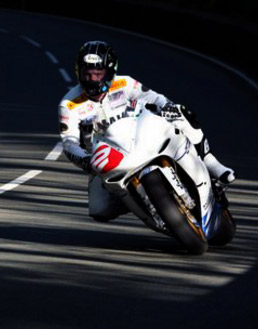 The Isle of Man TT is among the oldest and famous races in motorsports. Azhar Hussain, an eco-conscious motorcycle fanatic, hopes to turn the race into what he calls the world's first high-speed zero-emissions grand prix.
If Hussain's vision receives approval from TT organizers, TTxGP will showcase motorcycles and three-wheelers fueled by anything that doesn't emit tailpipe pollution. They'll race on the same 38-mile mountain course where conventional bikes hit speeds in excess of 120 mph. "This is an event where cutting-edge technology, systems and designs can be tested against the best in the world and rapidly refined and improved," Hussain told Wired.com. "All of this means that clean tech is delivered to the consumer faster than it would otherwise."
Two teams have signed up so far — Kingston University in London and Electric Motor Sports, the California company that builds electric motorcycles and sells other electric vehicles.
Source: Wired.com