I have been a baseball and political junkie for the last six months, reading all the statistics and scuttlebutt I could digest. I found a common thread between the two. All the stats and inside baseball were interesting and portrayed a fairly accurate picture about what was going on, but in baseball and politics there was another crucial ingredient that had to be assessed to really get what was happening. Who had the "energy," the passion, the enduring enthusiasm?
When I was watching all the "smart" people on TV and reading the erudite compilations of polling data as the election was coming down to the wire, my mind told me that Hillary Clinton had a lock. She had the women's vote by 15 points, she had 80% of the Latino vote and over 90% of the African American vote. She had the Obamas pushing Black turnout. She had all the plusses that Mitt Romney had identified in 2012 that made a Republican Presidential victory virtually impossible. And, Hillary had the "jerk" factor working for her. She was running against Donald Trump, a narcissistic, crude, discarder of wives who made fun of fat women and disabled reporters. How could she lose?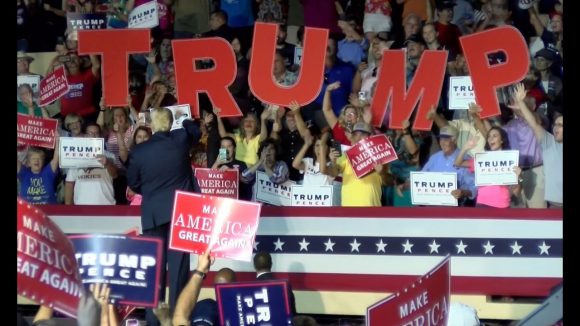 But as the race wound down, my gut told me that Trump had a very good chance to win. In my job I get to talk to a wide swath of people each day from around the country. They come from different earning categories, small business people, hourly people on the shop floor, all varieties of ethnic groups. They are mostly white, tend to be over 40, and not heavy in college degrees. They were strongly for Trump. They were quite different from my friends and family and the people I encountered at the local Starbucks.
They were enthusiastic for Donald, not passively favorable for Hillary. They were sure about voting for Trump while my Hillary friends were toying with third parties, wishing that Sanders was the Democratic candidate or considering not voting at all for President.
Donald Trump made a brilliant decision early in his campaign. He would double down on his core group of supporters, disaffected white men and women, and try to expand that group rather than convert the unconvertable. He mobilized and energized his base all over the country. He played to his fans, and he built energy, enthusiasm and momentum. This is an example business people should learn from. Go after your natural constituents, don't waste your effort on those who seem disinterested. Trump made a half-hearted effort to turn Blacks and Latinos to him, but mainly he tried to play to his chorus and build, build, build momentum.
These were the people who would forgive him for being a narcissistic, impulsive jerk. They focused on what they wanted to see in him – strength, confidence, disgust for the status quo in Washington.
On Monday, I read the poll of the polls. I listened to the "experts" who just kept repeating the stats and conventional wisdom, and I knew in my gut that Trump would probably win. Hillary needed Michelle and Springsteen to muster a crowd in Philly. Trump pulled 10,000 screaming believers to a midnight rally in Sterling Heights, Michigan.
Believe in the "energy." You don't always see it in the stats, but it makes the "difference" for winners.
Question: If you did not vote for Trump, what do you think now?