This was a good year for applesauce. My farmers market guy, Mr. Hardin from near Kalamazoo, selected a bushel of apples, Honeycrisp, Mac, Fuji, Cortland, Jonagold, Gala, and a few Golden Delicious. Risa and Noah's wife Stephanie peeled them, Noah and I sliced them up, and then we boiled them into the applesauce which will never last until next October.
Applesauce is a ritual for us every year. It's a punctuation mark for the end of summer. College football is a mess, back to school is back to chaos, but for apples in the Midwest it has been a wonderful year, though not for the orchard man who relies on farmers markets to get a decent price. COVID-19 has crimped the crowds. Markets where I go in the Southern Suburbs of Chicago are drawing half the normal attendance because of fear and masks and a general fatigue.
But nothing deterred us this year. The ritual of making sauce was more compelling than ever in 2020. We aren't the only ones. Ball Corporation, the famous jar maker, is painfully short of lids for the canners. People are searching the Web from eBay to Etsy to find extra jars and lids, and it is generally fruitless. Even plastic containers are short for winter storage.
I don't think it is so much that folks fear shortages or think they will save money. It's the participation in a yearly ritual, performed as a group with family and friends, that attracts people.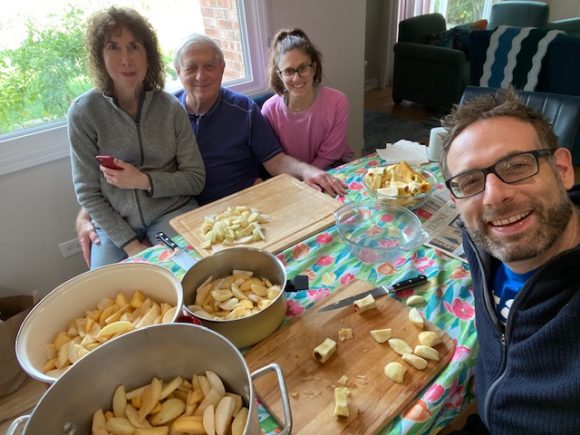 When I was growing up, the biggest sign of fall was pulling out the football, corralling a group of guys, and heading to the park for an afternoon of touch football. Three on three, maybe four on four, counting "one one thousand, two one thousand, three one thousand" before you could rush the quarterback. We used to play on the street to add a little zest to the game. Parked cars were part of the challenge. Sorry to pull age, but Fortnite is pretty hollow next to catching a high spiral between a Chevy wagon and a Mercury convertible.
If you were religious, you had the fall holidays to miss school. But this piece is about the secular rituals that separate the seasons.
Today, people barbecue all year round. Growing up, the barbecue began in June. It was a charcoal affair. Kingsford did not own the market then. A mushroom was just a toadstool, cauliflower was for boiling, and propane resided at country homes.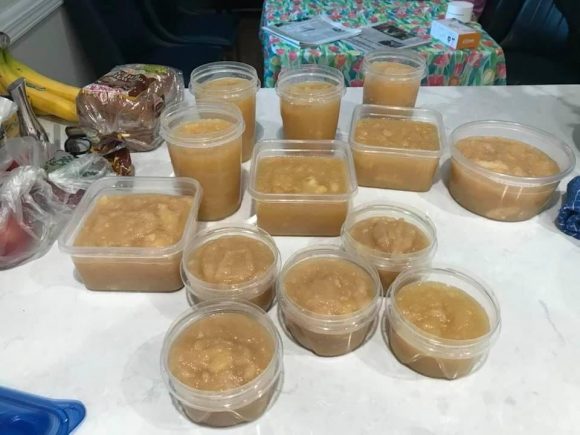 But even then, my mom made applesauce in October, and we loved it. It was demonstrably better than Mott's, with its preservatives and possibly even corn syrup (I can't bear even saying the words). It's the ritual of it, the sacred event that you took for granted until you got old enough not to take any yearly event for granted.
Thanks, Mr. Hardin. The apples were superb this year. But the sauce won't last past March.
Question: What are your sacred rituals?