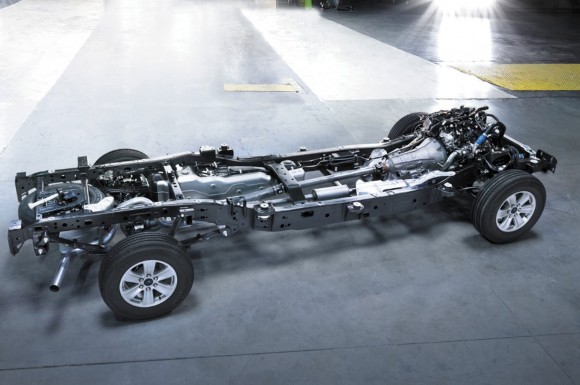 Going into 2015, the machining folk have an interesting reversal of fortune from recent years. Automotive sales are nudging towards 17 million with trucks and SUVs taking 52% marketshare. The new Ford F-150 with the aluminum body is just hitting the showrooms, and Honda's CR-V was last month's top seller. The remarkable drop in oil and gas prices should expand volume especially for trucks. It's possible that the weak retail sales numbers from Black Friday indicate more buyers gravitating to auto dealerships.
The losers in the oil plunge are the folks heavy into oil exploration and drilling products. Until recently there was a $20 to $30 per barrel "political risk" premium built into oil prices. The American fracking boom turned this premium on its head, but the market did not take notice until last month. Now the political risk has shifted to the downside as the Saudis keep up their output to punish Iran, Russia and the American shalers. It will be interesting to see if President Obama okays the Keystone Pipeline to inflict more pain on the Russians and Iranians via oil prices, though it is less important today than two years ago. The Alberta tar sands oil will ultimately get into the world market through a Canadian port or a U.S. port unless prices fall far enough to make it uneconomical.
The huge solar farms in the Arizona and California deserts are reaching parity with carbon fuels, which is another huge development. If a real breakthrough occurs soon in battery storage capability, the oil and gas industry could see long-term flat to dropping prices. The oil patch guys are quite worried now, which explains the recent Halliburton – Baker Hughes merger.
New home sales are still rather sleepy compared to 10 years ago, with family formation limping along, immigration shriveled and mortgage money hard to get. College debt also dampens demand. This is not changing much, but the overhang of foreclosed dwellings has substantially shrunken. Banks are loaded with cash, but the regulators are forcing them into super conservative investments like U.S. Government bonds, which cramps small business borrowing for startups and machinery.
With manufacturing down in Europe and China, it will be worth watching to see if companies there become more aggressive in penetrating the U.S. market. The Euro and Japanese Yen have dropped substantially in value, which could make European and Japanese products more competitive here.
*******
As a University of Michigan alum I have never been a big fan of Ohio State football, but I admit that I admire Urban Meyer as a coach. He dealt with the adversity of losing All-American candidate Braston Miller at quarterback, replaced him with freshman JT Barrett who had a Heisman Trophy-type season only to get a broken ankle in his 12th game. Then came the news about OSU's defensive lineman Kosta Karageorge, who had gone missing from a self-inflicted gunshot wound. His body was found in a garbage dumpster at the Columbus bus station Sunday.
If Meyer can beat Wisconsin in the Big Ten Championship game this Saturday, he is worthy of Coach of the Year. But perhaps we should wait for more of the Kosta Karageorge story before we get carried away.
Question: Do you decide whether or not to buy a truck based on the price of oil?