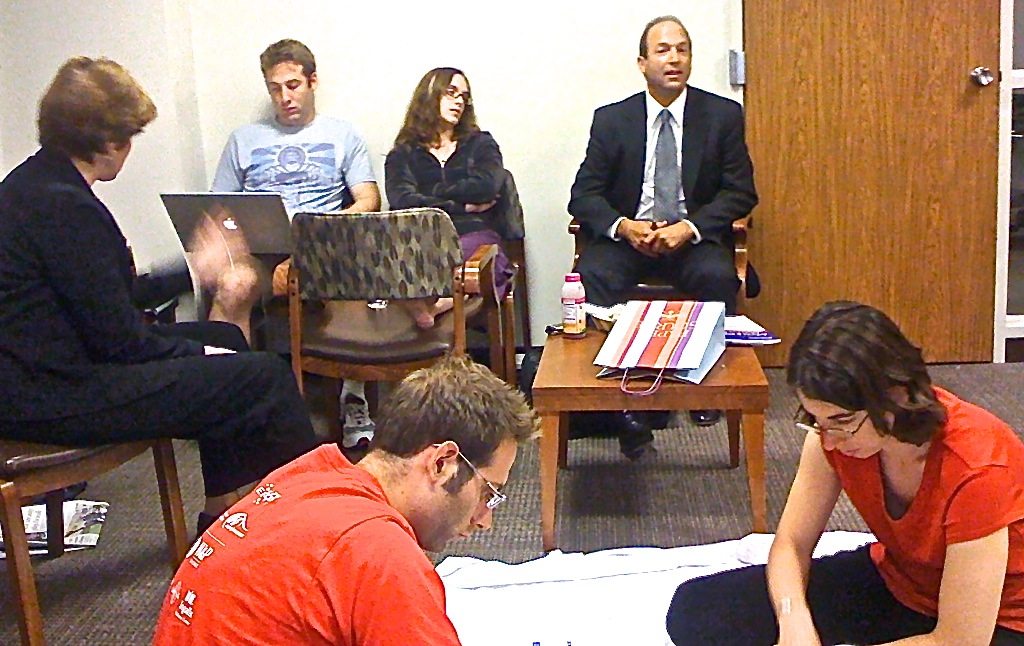 By Lloyd Graff.
Labor Day Weekend is coming up. As a kid it was a day for double headers on TV, barbecue and watermelon. It was the demarcation line between vacation and school.
When I joined the working world, it was the signal that the machining world was going to get serious about finishing the year strong. It meant IMTS every four years and selling machines.
But for the last five years, it has been the long weekend when my life teetered on the blade of life and death.
Labor Day 2008, is shrouded in fog for me. The doctors filled my veins with narcotics designed to eliminate memory after they diagnosed me with congestive heart failure caused by a lateral descending artery that was 99% blocked. The lateral descending artery is ominously nicknamed the "Widow Maker." Three other arteries also had precious little flow as well.
Incredibly, I walked into St. Francis Hospital in Evanston, 50 miles from my house, under my own steam that Friday. I had thought I might have pneumonia because I was having trouble breathing, so I called my friend Dr. Chris Costas. Thankfully, he told me to come in that Friday morning before the holiday weekend. I waited while he treated a young boy for a minor issue. When Chris walked over to greet me in the waiting area he looked at me strangely. He immediately put a stethoscope on my chest and said, "Lloyd, I'm wheeling you to the emergency room myself. You're in congestive heart failure."
Within seconds the nurses were pulling my clothes off. The last thing I remember hearing is "can we cut his boxers?" My wife Risa yelled "of course!" And then I was out of it.
I can only imagine how horrible the next few hours and days were for Risa. Dr. Costas told her after an emergency angiogram that my odds were awful if they had to do an immediate bypass surgery, because I was in such bad shape.
My best chance of survival was to insert a balloon pump and stent in the lateral descending artery, a very dicey procedure in the best of cases. Fortunately, Dr. Mohammed Akbar was on call at the hospital that day and he volunteered to attempt the procedure. Even if it went perfectly, everything had to go well between Friday and the day after Labor Day for the surgeons to feel confident about doing a quadruple bypass and valve surgery.
Dr. Akbar maneuvered the stent in beautifully.
I had my shot at life.
Risa and my kids, Sarah, Ari and Noah, set up camp in the hospital. Friends brought in clothes and toothbrushes for the family. Word spread and more people descended on St. Francis Hospital to support them. I had to live through Labor Day and get strong enough for the bypass. Risa had to be strong – for me and everybody else.
The nights were excruciatingly long for them. I don't know how I would have survived the waiting if it had been Risa teetering on the brink of death.
They hung on every word from the nurses and doctors.
I slept most of the time, I guess. My sister Susan got to the hospital from Washington DC by late Friday afternoon. My daughter Sarah flew in from San Francisco and reached the hospital by early evening. My brother came as well. I know there was some Jewish praying going on in that Catholic hospital that weekend.
Because it was Labor Day Weekend, there was virtually no elective surgery going on, so the Graff family and friends had the waiting room almost to themselves.
Risa says she got through those hard times because of the support. Sarah's in-laws, the Roys, dropped everything and flew in from Florida on Saturday to take care of her children so she and her husband Scott could be at the hospital. Every close friend converged on St. Francis Hospital to comfort Risa and my children. It was a loving time, a hugging time, a sleeping on the couch time. That Labor Day was a labor of love for Risa.
And mostly, I slept. And got a little bit stronger.
There is a Jewish prayer recited on the holidays of Rosh Hoshana and Yom Kippur, which are celebrated right around Labor Day – the Unetanneh Tokef. The prayer asks, "Who will live, who will die?" in the coming year and hopefully states that prayer and good deeds can avert the worst events.
My daughter Sarah, a Rabbi in Palo Alto, wants me to speak on that topic this year. I think Risa probably is the one to talk about it.
I endured Labor Day 2008, lifted by the support of my family, friends, nurses and doctors. The Tuesday after Labor Day, the doctors felt I was ready for the bypass surgery.
Before I was to be wheeled to the operating room, a throng of people came to my bed and sang my favorite songs for 45 minutes. I have a fuzzy recollection of the finale, a rousing, Harry Careyesque rendition of "Take Me Out to the Ballgame." Inspiring. Death defying. It was what I had lived for.
Now, Five years and counting. One day at a time.
Question: Has your life or a loved one's life ever hung by a thread?
Lloyd Graff is Owner and Chief Space Filler at Today's Machining World and Graff-Pinkert & Co.