The recent Kavanaugh spectacle enthralled me as much as any big sports event. It really was the Super Bowl of Senate pillow fights, and I loved it.
Now we have another fascinating slugfest shaping up in Federal Court. It's Harvard, Yale and MIT against the Asian kids and parents who want to break down the admissions barricades. Harvard and buddies in the Ivy League are fighting fiercely to uphold their right to handpick their Freshman class of 2,000 or so students. They want the right make their schools look how they like. Can you blame them? They are their schools, aren't they?
Oh, if life were that simple.
Harvard, Yale and MIT are all private institutions, but they are the place Presidents come from, and Presidents want their kids to go there. It ain't so easy to tell Barack and Michelle that daughter Malia did not make the cut. How about Ann Arbor instead?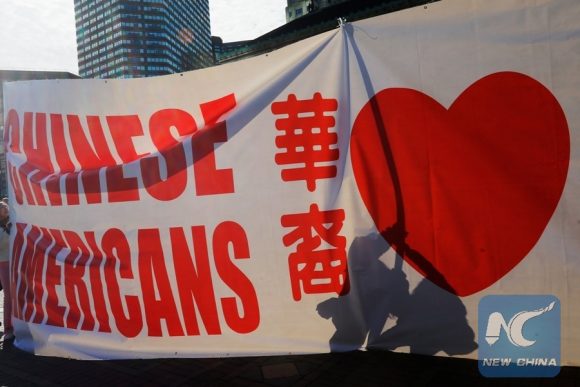 According to some sources many other elite schools have higher average test scores than Harvard because Harvard takes into account other factors besides grades. Harvard took Malia Obama. It accepted George W. Bush to business school, a likable "C" student. Jared Kushner, Donald Trump's son-in-law, got into Harvard after the Kushner family pledged several million bucks to its endowment fund.
Life isn't fair and neither is Harvard, but the hard question is "What is fair?"
Harvard thinks it should be able to take a terrific athlete who is a smart kid but no genius. It wants to be able to take a Mark Zuckerberg, son of a Jewish dentist in New Jersey, because he is a go-getter and has some special qualities. Harvard wants some African American kids in the class, whether they have perfect SAT numbers or not. The school has an almost equal number of female and male students while the national average of women in undergrad universities in 2017 was 56% according to The Atlantic. Is Harvard so wrong about putting together a more gender balanced class with a mix of rich kids, go-getters and jocks?
Way back in the day when I applied to college I knew that Northwestern had a Jewish quota, and it annoyed me when they rejected me probably because of my religion.
So it hits close to home when Harvard has a big donors slot, an athlete's category and a "we can't take too many Chinese and Indian kids policy" with the rationale that we might miss a Zuckerberg or Bill Gates.
In California, at an elite school like Caltech, the last Freshman class had 43% Asian students, but who's counting? They take a more colorblind approach as a public university.
There is no perfect system of admission to a college like Harvard. The Crimson reported in March of 2018 that Harvard that accepted 1,962 of 42,749 students for its class of 2022. I really do sympathize with school's dilemma. How do you turn down a charming, African American President's daughter even if her test scores were not as high as an Indian kid from Louisville? The even harder question — should they? Malia Obama, with her name and upbringing may have a greater opportunity to change the world and bring positive feedback to Harvard than a kid who will probably become a chemistry professor.
The Justice Department is lining up against Harvard, MIT and Yale in this case. Is it correct from a public policy standpoint? I don't know.
That's why I'm really interested in what you folks think. Should test scores be the primary criterion for admission to the Harvard student body? Does Harvard or a business have the right to discriminate by body type or the quality of a smile? One day Brett Kavanaugh, Yale and Harvard Law Alumnus, may be the deciding vote on the outcome of this case.
Question: Should Harvard be able to take the students it wants?