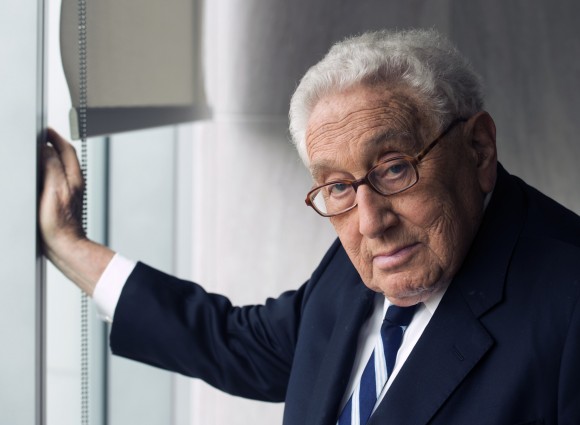 Henry Kissinger's recently published World Order, is an extremely thoughtful meditation on international harmony and disorder. He validates the truism that wisdom comes with age. (He's currently 91.) I doubt that he could have written this book at age 50.
Kissinger relies on his great knowledge of history and his years of foreign service experience. The book is peppered with subtle, yet diplomatic digs at Obama's foreign policy. He faults Obama's inconsistency towards both allies (such as Saudi Arabia and Israel) and enemies (Putin, Assad and Iran), as well as the U.S.'s recent alternating engagements and withdrawals (Libya, Iraq/Syria).
Kissinger notes that there never has been a true world order. Previous empires at their height of power defined the world in their own image — be it China, Rome, Europe or Islam, but they were not necessarily inclusive or collaborating with those they ruled.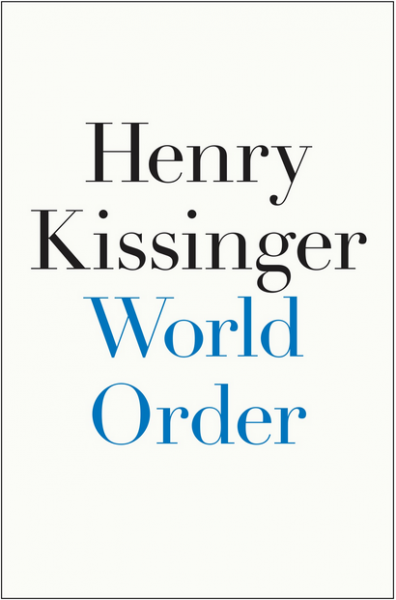 In defining America's view of itself as a world power, he begins by quoting Harry Truman on what made him most proud. "We totally defeated our enemies, then brought them back to the community of nations." Truman wanted to be remembered not so much for America's victories, but for its conciliations. All of Truman's successors have followed some version of this narrative. We see ourselves as a "benevolent superpower," even if we don't always live up to our ideals.
Kissinger then discusses varieties of world orders, specifically the European Westphalian arrangement: a multiplicity of political units (some with contradictory politics) where none was powerful enough to defeat all the others. They checked each other's ambitions through a general equilibrium of power. Later, as the U.S. entered this system, there was a shift from a strict balance of power to the "achievement of peace through the spread of democratic principles." This system now encompasses many regions and cultures.
Yet there are challenges on all sides. The European Union itself is shifting from independent states to a pooled sovereignty, and not without some significant inter-state conflict. In the Middle East, jihadists from both sides of the Sunni-Shiite divide are dismantling states in quest of a "global revolution" based on their own fundamentalist versions of their religion. In Asia, conflicts are arising, reflecting historical claims and borders of individual countries
Meanwhile, America struggles to define its relationship between its power and principles. We have a strong urge to withdraw from a confusing world. Yet in business and economics, right now the world is coming together. Globalization is complex and messy, but progressing. However, in politics, the progress is slower. Forces of anarchy have grown with potential to do great harm. Today, much of the Islamic world (defined as the Middle East, Pakistan and Afghanistan) struggles between joining the world community and fighting against it.
Historically, Islam grew by conquest, beginning in 622 A.D. and continuing until about 1700 A.D. As Islam grew, the faithful believed that the religion, the government and the land were all to be Islamic forever. The joining of state and religion is the official doctrine of Iran and other Islamic states, and is the rallying cry of armed militias throughout the Middle East from Palestine to Afghanistan. Western states, on the other hand, have maintained a separation between "things that were Caesar's and things that are God's."
Kissinger discusses the general failure of the Arab Spring and the Syrian Cataclysm as the inability to develop pluralistic institutions and leaders. Syria, in particular, has become a battleground between rival regional players manipulating militias. It is not about democratic government, but merely about prevailing or just surviving.
Most Moslem Palestinians see the doctrinal commitment never to give up territory to non-Moslems as a tenet of their faith. This makes a two-state solution with a Jewish entity an intractable proposition, and is why every time that firm proposals such as Clinton's Camp David negotiations or Olmert's 2008 offer become formalized, the Palestinians reject them. It's worse than politics, it's religion.
In his conclusion Kissinger warns that, "In an era of suicide terrorism and proliferating weapons of mass destruction, pan-regional sectarian wars must be deemed a threat to world stability, warranting cooperative effort by all responsible powers." "The affirmation of America's exceptional nature must be sustained. America, the modern world's articulation of the human quest for freedom, and the geopolitical force for the vindication of humane values, must retain its sense of direction." It is obvious that Kissinger worries about our future.
Question: Do you agree with Obama's withdrawal from Iraq and Afghanistan?