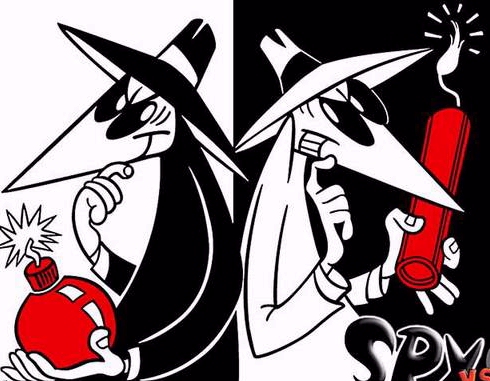 Sometimes we get a week in the news that compels me to write about it, even if I'd rather talk about the Blackhawks, the NBA, or what a great year it is for the tree fruit crop. Edward Snowden, a real life Terminal Man, can't seem to get out of the Moscow Airport, but he's causing a heartburn epidemic in Washington by exposing widespread collection of data on just about everybody everywhere. It makes it hard for Obama to complain about Chinese spying and theft of intellectual property when the NSA is gathering data on you and me and every other person in the world with a phone, a computer, and a tin can with a string attached. Snowden will go down as a useful historical asterisk. I doubt he will ever serve a day in prison, but he'll probably get a nice book deal. Unfortunately, the "right to privacy" will never be the same, unless you use sign language or carrier pigeons to pass messages.
******
The big financial news was that Ben Bernanke and his band of brothers are considering "pulling the punch bowl." The Fed's hinting sent interest rates on the 10-year bond up .5%, a 25% increase. Mortgage rates have bounced up a point. The Fed is considering this action because the economy is improving and it wants to prick bubbles before they get too puffed up. Bernanke will be out of the Fed soon, so he's also working on his book deal. I still wouldn't buy bonds – or gold.
******
The immigration reform bill got 68 votes in the Senate after they threw a ton of money at the Border Patrol. The administrators have no idea how they can spend it all. It is a great moment to be in the electric fence business. The Republican controlled House now has a very bad case of heartburn. Does Pepto-Bismol have a futures contract? Latino voters went 71-29% for Obama in 2012. If the GOP House kills the immigration bill, that 71-29% may go to 90-10% in 2016, putting Hillary in the White House. Do the Republicans truly have a death wish? Stay tuned.
******
And finally, the Supreme Court goes 5-4 against the Defense of Marriage Act. The country is clearly moving toward acceptance of gay marriage, especially younger people. It was a really tough week if you are a secretly gay Tea Partier who visits gay Web sites, is presently negotiating on a condo, and has bet money on the Republicans for the Presidency in 2016.
Question: Is Snowden a hero or traitor?