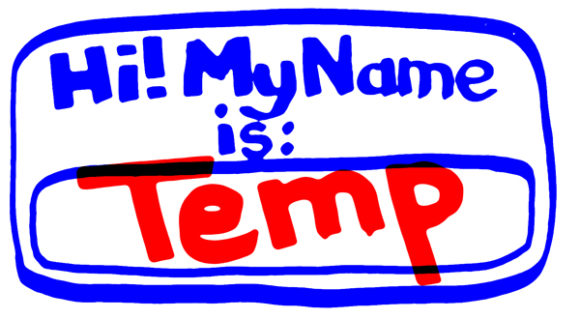 As an owner of two small businesses, which are doing pretty well these days, I am in the throes of a daily decision making quandary. Do I hire more people, rent more people, or just watch which way the wind is blowing? This is a very real problem for me and I sweat it almost every week.
The unemployment/employment numbers display the split personality of the current American economy starkly. The Unemployment Rate and number of Unemployed Persons have decreased significantly over the last year. However, in June, the average workweek for all employees on private non-farm payrolls was only 34.5 hours for the fourth straight month. (http://www.bls.gov/news.release/empsit.nr0.htm)
The Graff-Pinkert & Co. used machinery business is busy. Our machine cleaning and repainting area has been understaffed for years. This year we finally decided to do something about it by hiring a second shift. Rex Magagnotti, who watches over the plant, in addition to his major role in buying and selling machinery for the company, has been urging me too attend to our log jam of dirty machines for a long time. I hesitated spending the money, largely because of all of the add-on costs of full-time employees, particularly expensive health insurance. The compromise was to hire part-time people, summer people, and rented employees from temp agencies. This way I can get my elbow grease and cleaned machines without a sense of deep commitment to the folks we hire.
Like many small business owners, I am deeply invested in my employees.
Many have worked for the company for more than 20 years. They are members of the "Graff-Pinkert family."
This was not the approach I took when I hired a new electrician and office manager last year. They were clearly full-timers, and I was all in with them. But for a second shift, I just wanted hardworking summer folks or people who knew they were temporary, and expendable. It's the new American workforce, less than 30 hours a week, rental people from temp agencies like Manpower or contract workers.
I have learned that some workers also play the game very skillfully, maneuvering their hours so they can draw unemployment pay for many months after their mediocre short-term work ends. I find this annoying, but if somebody is going to spend their creative talent on gaming the system, so be it. I have better things to do than worry about their petty shrewdness. They will never end up with good long-term jobs.
The Affordable Care Act (ObamaCare) is certainly one reason part-time employment is soaring and full-time jobs are scarce. As a hirer, I am always struggling with the calculation of whether a person is worthy of full-time employment and the huge premium I pay for such services. It is very difficult for a potential low skill hire to make a convincing case that they are worthy of the full timer premium.
The issue of the day is the push to almost double the minimum wage to $15 per hour. It is the rebound reaction to the dearth of high paying full-time jobs. If the inflated minimum wage becomes local or national law, the sure result will be shorter hours, fewer jobs, and high real unemployment. It will mean young workers will not get the vital experience they need to become productive, high-paying earners.
I sympathize with poorly paid part-time workers. Their plight stinks. I look at Graff-Pinkert's best employees who learned skills on the job and prospered over the years. Today they would have a harder time getting in the door and proving their worth.
There is still plenty of opportunity for bright, ambitious, hard-working people – even those without a lot of book learning. But unless they have connections or good luck, the economy and the politicians are inadvertently pushing them into 29-hour jobs or difficult to stitch together freelancing gigs.
It's tough out there, but I have to watch my bottom line. I will be rationing my full-time jobs and looking for talent for the short term.
Question: Is $15.00 per hour the right minimum wage?