I have just completed an indolent weekend of imbibing sports on TV: NCAA basketball winnowing 16 terrific college teams down to the Final Four and the Chicago Cubs opening the season with the Texas Rangers. Just for the added whipped cream I watched the Miami Pro Tennis Tournament that Roger Federer won, the 101st significant tournament victory of his career.
I thought about business a bit, responded to emails, ruminated about blog topics, changed my travel plans to the Precision Machining Technology Show in Cleveland this week, and did a rigorous work out, but mostly I relished some superb basketball and suffered through deplorable relief pitching by the Cubs. At least I could share my pain with my son-in-law,  Scott, via text to ameliorate some of the
agony. And it's only April. Six months more of baseball trauma.
I have not followed college basketball much this year, and I don't bet on sporting events, but I studied up a bit before the Tournament and listened to Charles Barkley and Kenny Smith enough to quickly pick up the 2019 narrative.
Duke did finally lose by one point to Michigan State on Sunday, 69-68. Tom Izzo of MSU has a group of solid college players, none of whom may make it in the NBA. They are led by Cassius Winston, a shrewd, savvy guard who makes big plays but does not stun you with any single facet of his game.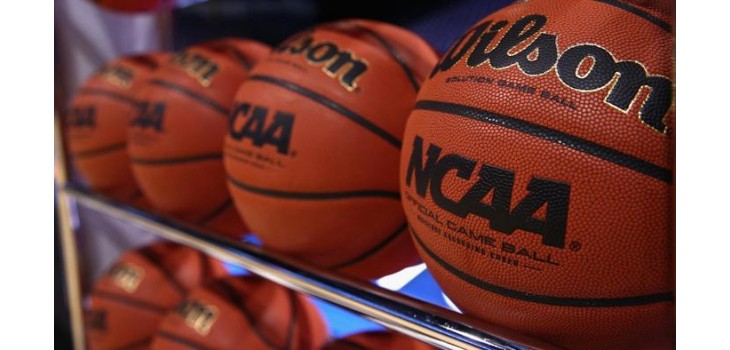 The Final Four this year will be made up of Michigan State, Auburn, Texas Tech, and Virginia. None of these four teams have a Top Ten prospect, except possibly Jarrett Culver of Texas Tech, who is probably a 15-20 pick if he forgoes his final two years of eligibility.
Auburn's top player, Chuma Okeke, tore his ACL in the Elite Eight game victory over number one seed, North Carolina, yet Auburn, a five seed, still beat a Kentucky team of High School All Americans to reach the Final Four.
The only top seed to reach the Final Four is Virginia, who should have lost, but with two seconds left on the clock and losing by three points made a one-in-a- hundred play against Purdue. Purdue had deliberately fouled so Virginia would not get a chance at a three-point field goal to tie the game. The free throw shooter got only two shots. Everybody knew that if he made the first free throw he would attempt to miss the second, hoping for a rebound off the rim that a Virginia player could catch and then shoot successfully to tie the game. I have seen this attempted many times, but I have never seen it work. But on Saturday a blond African kid, yes, from Guinea, Mamadi Diakite, plucked the rebound and hit the tying shot with the ball in the air when the buzzer went off. Virginia then went on to win in overtime over the Boilermakers.
I have been watching the NCAA college tournament since 1965 when I went to Portland, Oregon, with the Michigan team and saw Bill Bradley score 56 points in a runner-up game and then Gail Goodrich score 43 to propel UCLA over the Wolverines for the title.
I know the bad stuff about college basketball. The players are exploited by the coaches and the NCAA who make billions of dollars off the TV contract. Some players rarely go to class like Derrick Rose at Memphis, but Rose and his coach, John Calipari, knew what they were doing. Memphis won the NCAA that year, but scandal took it away from them. Rose got his $50 million NBA contract
despite hobbling knee injuries, and Calipari nailed perhaps the second-best coaching job in college basketball, after Duke, with Kentucky.
I know college basketball and football are a mockery of amateurism. Nike, Adidas, and Under Armour give under-the-table money to coaches and players. I still love to watch it.
It is such a different game than when I watched it in the 1960s, when Adolph Rupp of Kentucky put only white
boys on the court. African American players dominate the sport, but there are players from all over the world in the NCAA tournament. Gonzaga, a little Jesuit school in Spokane, was a top seed this year, and their best player, Rui Hachimura, was from Japan.
The Finals will be played this coming weekend. If you were a betting person you could have gotten 70-1 odds on Auburn two weeks ago. None of the Final Four are clear favorites. And that is a wonderful thing. I'll be watching. Will you?
Question: Do you care whether college basketball mocks the amateur ideal?