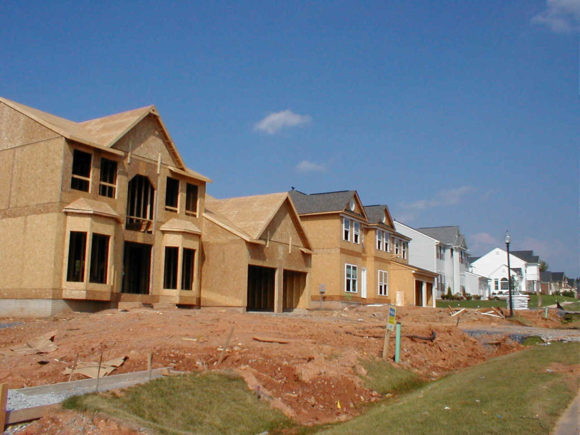 I have spent a lifetime playing the cyclical market for screw machines. And I still screw up.
By focusing on the BIG PICTURE – unemployment, Europe's recession, the fiscal cliff, the 2012 election, oil prices – I've missed one of the most significant swings in the domestic economy. Housing. Sometimes you miss the newspaper on your doorstep. Housing in a lot of American markets is rebounding strong. Builders cannot find enough lots in locations where transportation is good, schools work and people feel safe to walk around.
The place to make money in real estate is Phoenix. It's also the place to lose it. It is the yo-yo of domestic housing. Phoenix always seems to go crazy on the upside and the down. Three years ago they were giving houses away in Arizona. Today you can't find a lot and prices are up 20 percent year to year.
If Phoenix is a yo-yo, Las Vegas is a boomerang. The huge oversupply of good lots is gone. Prices are moving up smartly after the recession nosedive. In Atlanta there is still a glut of lots – where people do not want to live, but in the desirable areas prices are bouncing up rapidly.
In housing, the national statistics are poor indicators. Like politics, housing is a local, granular story. Check pickup truck sales for a good look at housing – and what's happening to Home Depot's stock.
If housing is getting hot and cars are at 14.4 million for 2012, what does this mean for 2013?
The stock market is spooked by the Washington tax vs. spending argument and what it might mean for dividend recipients. Meanwhile, Warren Buffet has been buying Deere and Wells Fargo stock. Agriculture, construction machinery, mortgages – maybe he knows something. He just bought a furniture retailer too.
The picture within the picture is this. Two of the most important pieces of the domestic economy that affect manufacturing, cars and homes, are rebounding nicely. Product is coming back to America from China and Europe. Money is cheap. Savings returns stink. Unemployment, though bad for the country and devastating to individuals, is a wash for business today. There is less demand, but the labor market has a little slack.
When we always focus on the negative we miss the Phoenix rising from the ashes.
Questions: Should the country get rid of the Mortgage Interest tax deduction?
Is the deduction "welfare for the rich"?