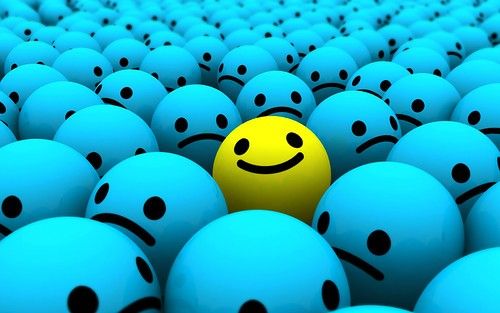 This piece is really two articles. The first is the one I ought to write—the politically correct, optimistic, let's start the New Year off right and knock 'em dead blog. The second blog is about what I'm really feeling at the moment as I get ready to embark on the year—my concerns about the known and unknown challenges that scare me more than I'd like to admit.
The optimistic Lloyd sees a blank slate of opportunity in 2016. Last year is history. The export killing rise of the dollar is mostly behind us, oil has taken its hit and can't get much lower than $35 a barrel. The consumer is going to spend the extra $1000 gas savings on a 75-month lease on a Ford pickup truck and the Millennials will start buying houses and condos.
Yes, probably all true, but my queasy gut is worried about a shaky China and Europe. They have lost their appitite for more stuff that machines churn out of metal. Cars today last too long, Volkswagon can't play without cheating, and the Chinese are more focused on cleaning up their filthy backyard than buying American steel scrap for building more smoke stacks to burn coal.
The optimistic Lloyd relishes the excitement of a remarkable American election season where we really do get a choice to move this country out of the Obama funk of cautious indecision. But my shaky gut is telling me that we will get Obama Light in Hillary Clinton, the recklessness of a crazy narcissistic Donald Trump, or the cynical power trip of a cunning Ted Cruz. All three of those options would be either bad or terrible for our business, much less our freedom in this wonderful country.
My optimistic self tells me we will get through it. The country is resilient. A President Trump would overreach and be impeached, or a President Hillary would be thwarted by gridlock. But it would get awfully messy and the stock market would free fall. When that happens folks will stop buying new Silverados.
The happy Lloyd looks back at the last 50 years of race relations in America and the enormous advance in the acceptance of African Americans in our society. At my high school prom, even at my liberal Chicago private school, black kids and white kids would rarely slow dance together. Today, it's totally different. Yet gang warfare in Chicago is more violent than ever and the police are so fearful that they take a shoot first approach way too often. It has opened a gaping rift between the cops and Black people, at least in Chicago. It's a scary time.
Personally, my optimistic half goes into 2016 glowing about my new grandson and my three thriving granddaughters. My three children make me proud every day as I see them doing well and doing good in the world. But I wonder what kind of meaningful work will be around 25 years from now, as machines become as smart and soon smarter than humans. Climate change does not worry me, we'll adapt to a warmer Greenland, but will we adapt to the iRobot of 2040? That scares me for them.
I talk a good game 7.5 years past heart surgery, but every day I read the obituaries of people my age or younger and it triggers my morbid moments. Fear of dying or just decaying takes up way too many of my valuable hours. I combat it by working and exercising and zoning out on the iPad and TV sports. But fear of dying wakes me up at night and doesn't want to go away. Maybe most people fight morbid thoughts in their 70s, but it is something that seems to be taboo to discuss, so I'll identify it in this blog and ask if anybody has found a useful antidote for the blues.
The closest thing I've found lately to cancel out the negative is reading and talking about my Chicago Cubs. This off-season has been glorious. The team just gets better and better on paper and they are the favorite going into next season. It is really fun to picture my Cubs as 100 game winners, capable of winning a World Series. I gobble up every blog and search for new stats about the Cubbies' projected supremacy. But deep in my skeptical gut I fear the team will be this year's Washington Nationals—perfect on paper and then collapsing during the long season.
Folks, that's how I'm really feeling going into this new year. I've got my game face on. I have hope. I can pull a smile out of my behind and make it look honest. But deep down I am scared. At least I'm not too scared to admit it.
Question 1: Are you feeling positive or negative about the new year?
Question 2: How do you deal with your dark moments?