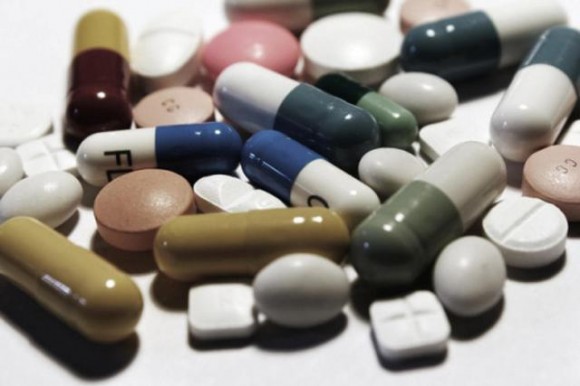 There is a famous quote in the Talmud, the revered Jewish commentary, "Whoever saves a life, it is considered as if he saved an entire world."
Our society puts a great value on human life, but the life preserving business is a complicated expensive challenge for patients, doctors, insurance companies and governments.
I want to share with you some fascinating insights on this topic brought up in a podcast of NPR's show Radiolab.
Sovaldi (Sofosbuvir) is a drug for treating Hepatitis C that was released in December of 2013. In the U.S. it costs $1,000 per pill, which you take once a day. To cure the disease it costs about $84,000 over 12 weeks. It costs significantly less in other countries where governments regularly negotiate discounts with drug companies. In the first half of 2014, Gilead Sciences Inc., the company that owns Sovaldi, reported $5.8 billion in sales for the U.S. and Europe.
One thousand dollars a day is a ton of money, but unlike many expensive drugs, which often just attempt to prolong life, Sovaldi actually cures people and has a 95% success rate. Gilead argues that the steep $84,000 cost is justified because the treatment usually saves the patient's life, and when the treatment ends he or she is no longer a burden to society. The company also justifies the high price based on the R&D cost such a powerful drug requires to develop.
The drug expense debate becomes more complicated with drugs that cannot be classified as a cure. For instance, Zaltrap is a cancer drug that costs $11,000 per month, and when the results are averaged out among patients it adds 42 days to a person's life. It can prolong someone's life three days or grant a person several more years.
How much money should 42 more days of life be worth? Eventually, the health care system, be it private or public, will not be able to support the number of sick people who have been promised whatever means necessary to preserve life. So where do you finally draw the line and say a person has already received the share of care they are entitled to in order to live longer? Many countries around the world have openly debated this question, but the discussion has remained fairly low key in the U.S. because when it was brought up a few years ago while Obamacare was conceived, Americans began ranting about "Death Panels."
Believe it or not, the World Health Organization has an equation for this value. It recommends that for one additional year of a person's life, countries should spend 1 to 3 times per capita income. With this standard, one more year of life for a U.S. citizen should be worth $50,000 to $150,000.
In the NPR story, a reporter asked people in Times Square what they believed was the right amount for society to pay for one more year of a person's life. She was surprised that most people didn't freak out or get angry at her. The responses ranged from under $1000 to $10 million. People often asked her questions such as, "What would the quality of life be?" "Would the person be emotionally happy during the year?" "Would other people also be trying to get the money at the same time?"
Listen to the Radiolab podcast here.
Question: How much money do you think one more year of your life should be worth?
Noah Graff writes for Today's Machining World and sells machines for Graff-Pinkert & Co.