As a headhunter who recruits in the fields of engineering and manufacturing, I can often judge in a matter of seconds whether a candidate could be a good fit for a particular position. When a resume fails to include a sentence identifying or describing the candidate's current or former employer, he risks being eliminated for a position for which he could be eminently qualified.
If the candidate has worked for a manufacturer of hula-hoops while I'm searching for a Quality Engineer with experience in the rocket launching industry it is not important for me to know about his previous employers. But if I were searching for someone with experience in the toy and leisure field, then by not alerting me to the company's hula-hoop specialty a candidate could miss out on a potential dream job.
A Single Sentence—Huge Potential Career Dividends
So what is the solution for making sure your resume is a career boosting friend and not a foe? Include a single sentence capturing what your previous employer does or who its core audience is. If the hiring company is a leading manufacturer of products that rotate around one's waist, don't forget to mention the company's signature line of hula-hoops.
An excellent method of making sure your resume is crystal clear is to have someone unfamiliar with your industry read it over. Ask the reader if he understands what your previous employer does. Then ask if he has a grasp of what you've done in the past. His observations might be an eye opener on whether your resume is hitting its intended mark.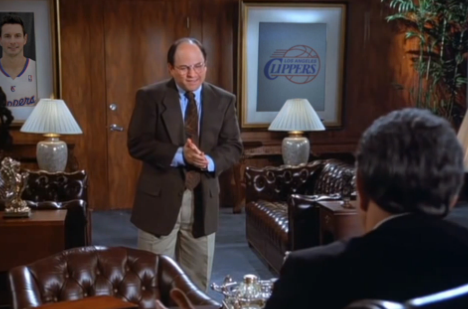 Make It Easy on the Reader
As a headhunter, I often delve into career areas outside of my comfort zone of engineering and manufacturing. When I venture into these new niches, it is reassuring to find a resume that doesn't speak over my head. I occasionally have "aha" moments where I read about an employer and say to myself, "So that's what they do." This revelation can trigger the next critical step of matching an employer with a suitable candidate.
When speaking with a recruiter for the first time, you'll make a friend for life by politely asking if you can answer any questions about your profession, industry or technical skill set.  Educating someone in a non-judgmental way is a sure-fire method of expanding your networking team.
Another helpful resume tip is to avoid playing "Where's Waldo?" Think like an employer and don't make the reader hunt for key words that reenforce why you're the best person for the job. If an employer is seeking a machinist with Trak, Haas and Fanuc experience don't wait until the interview to share you have this exact background.
Resume Treasure Map
A candidate should view his resume as a "treasure map." Your resume should highlight career jewels that hopefully match your skills with an employer's needs. These nuggets are the linchpin to the resume reader, who wants to interview the candidate holding a treasure chest of technical skills, education or experience.
Finally, unlike your favorite mystery novel, don't leave the best for last. I admit that I sometimes have a short attention span when reading a resume. If I don't find what I'm looking for in the upper half of the first page, it's possible I'll move on to the next candidate. The best resumes, novels and fishing lures open with a hook. If the reader gets an early taste of what he is looking for, it's more likely the rest of your resume will get a thorough read and lead to an interview.
Questions:
Does it worry you that Donald Trump does not have experience in government on his resume?
What has been your experience with headhunters?