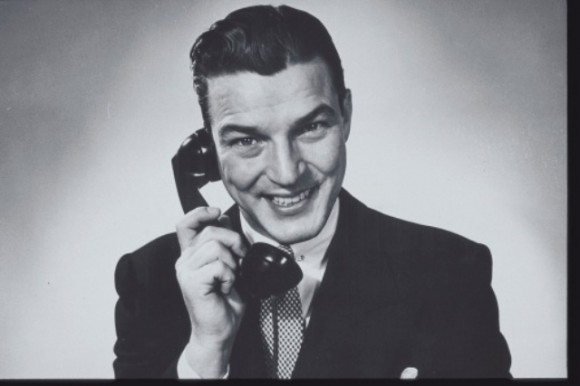 My father had an expression he often used when the phones were quiet and business was snoozing, "It's time to start 'dogging.'" He meant it was time to get on the phone and start connecting with people. Time to make something happen. Lately, I've started "dogging" again and the cool thing is that it's working better than the Internet, prospecting, or that old stand-by, "hoping for something good to happen." Besides making some deals, I've learned stuff by talking to clients or "would be" clients.
Here are a few nuggets I've learned recently.
*******
There is some really terrific technology out there in the metal turning sphere and some of my clients are taking advantage in a big way. I have one client who sees the new technology from Index of Germany as his "unfair advantage." He has several large diameter Index multi-spindles he bought new over the last few years. Around IMTS he placed orders for four 22mm Indexes for $9 million. He is quite confident this gamble on the most sophisticated turning equipment on the market will pay off big for him. He does not have a guaranteed contract to keep the machines busy, but he believes in himself and believes in the Index advantage enough to commit the investment. This guy has seen his old standby equipment of Brown & Sharpes and Davenports become obsolete with Chinese competition. His answer is to plunk down $9 million on Indexes for his company, which is doing $30 million a year in sales.
*******
Not far from away from the Index believer is another independent thinking entrepreneur who had followed a similar path of heavy capital investment to stay ahead of the crowd, but now he is changing course to play "small ball." He heard about a failing screw machine firm, picked up the building for a song and then began buying old 7/16" 6-spindle National Acmes for a $1000 a piece. He refurbished the machines, bought top of the line tooling and accessories, and hired trainees at a low hourly rate. He started selling time on the old cheap multis for a third of what he had been charging at his original factory running the modern expensive equipment. Now he is making good money. He can sell his services cheaply enough to undercut Far-Eastern suppliers. He can even solicit work from other screw machine houses.
*******
A few other tidbits from around the country.
Business is very good – except where is isn't. The Oil Patch all of a sudden has heartburn. Business was fabulous for the last four years as the shale boom accelerated, and then suddenly the price of crude oil started to plummet. The Saudis, for internal political reasons and business necessity, raised their output just as the U.S. reached self-sufficiency in oil. The oil sands region in Alberta was hitting its stride even without the Keystone pipeline. Europe was in recession and the Russians had to sell oil to keep their economy afloat and Putin's ambitions alive. Suddenly we now have $3 gasoline in America. Most of the rigs in the U.S. are still in use but this trend is not your friend if you are making stuff for oil and gas.
*******
And then there are the farmers who stopped buying tractors when corn and soybean prices fell into the furrows. The $8 corn of the ethanol boom is now under $4 a bushel. The harvest this year and last was epic, but just like in oil, too much is not always a good thing. For the firms doing Agriculture related work, especially in the Midwest, times are tough.
What I've learned by getting back on the phones and off the email opium is that contrary to popular opinion, decision makers will actually talk to you if you are interesting and a good listener. And there is a lot to be gained by spending an hour a day doggedly dogging on the phone.
Question: Do you prefer dealing with people on the phone or via email?