Are you skeptical of people who claim to be INCREDIBLE at something?
According to extensive scientific studies, the people who claim to be incredibly talented and intelligent are either genuinely incredible or they are incredibly bad and ignorant about how bad they are.
National Public Radio's "This American Life" recently did a piece about the research of scientists David Dunning and Justin Kruger. The scientists conducted tests on undergrads at Cornell University in which they gave the students three quizzes. One was on grammar, another on logical reasoning and another on humor—such as asking them which of several jokes was the funniest.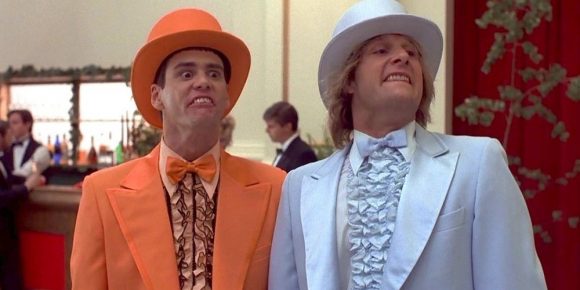 At the end of the quizzes they queried each student how they thought they had performed, asking them to predict which percentile they thought they landed in out of all the test takers.
The results showed that the majority of students who performed the worst, with scores as low as the 11th, 12th, and 13th percentile, thought they had performed in the 60th or 70th percentile. In other words, people who had scored the equivalent of D's and F's believed they had scored B's or B-pluses. The people who had been ignorant about the test's subject matter were also ignorant about their incompetence; in fact, their ignorance made them overconfident. Meanwhile, most of the students who performed well had more modest expectations than the poor performers. They had not thought they had done poorly, but they figured that the other students knew as much as them.
Dunning and Kruger have performed tests like these repeatedly over the years which yielded similar results. They have tested a variety of groups such as chess players, competitive debaters, even medical professionals, and the results overwhelmingly show that the people who performed poorly were under the impression that they had done well. People today call this phenomenon the Dunning-Kruger Effect.
Assuming the Dunning-Kruger Effect is real, the phenomenon has a significant impact in our polite society because many people feel it is taboo for people to call out the incompetence of their peers or coworkers. People are afraid they will look like jerks if they call out someone on the team who they feel is a weak link. They also fear that the behavior will set themselves up as targets for others to criticize. So the ignorance of under-performers is allowed to thrive, and we have to put up with poor performers.
The scary thing is that there can only be a small number of truly elite talented people; thus, the majority of people who say they are great are not only not great, they often downright stink.
If Dunning-Kruger is true, then when we are choosing which applicant to hire, who should give us investment advice, or who should perform heart surgery on us, perhaps it is more sensible to go with someone who claims to be "pretty good" rather than someone who claims to be "the best."
This is why it is essential to judge people on real data of their past performance, not just on how well they sell themselves.
To me the idea of the Dunning-Kruger Effect is a rather cynical view of the human capacity for self-awareness. I do not see myself as someone who claims to be "incredible" at many things. I am confident in many of my talents, but usually others who I trust have encouraged that confidence with compliments. Usually I just claim to be "pretty good" rather than elite—unless I'm talking about my aesthetic beauty and charm—for those I know I'm fabulous.
I often think that people who are performing a task poorly while claiming to be doing a good job actually know deep down they are performing poorly. But maybe I have been totally wrong all this time. Perhaps I think I understand people and I really don't understand them and I am too ignorant to know that.
Question 1: If a coworker is constantly performing poorly do you prefer to say nothing to him or her?
Question 2: Does our society not have enough honesty?
Listen to the podcast here: http://www.thisamericanlife.org/radio-archives/episode/585/in-defense-of-ignorance?act=2#play