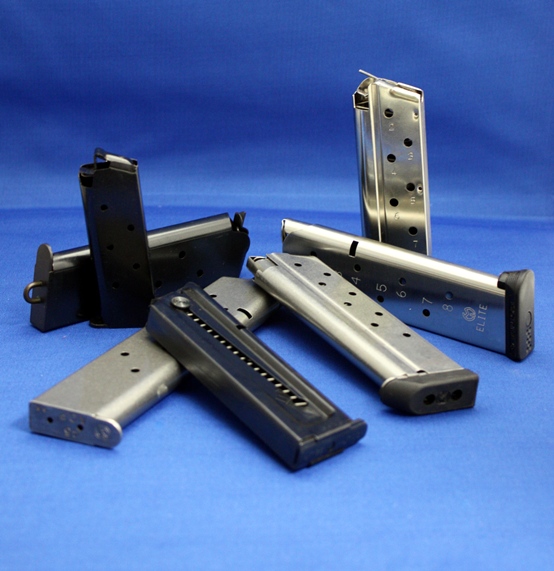 WARWICK, RI – ATW Companies, a leading provider of engineered metal manufacturing solutions, announces that it has relocated its Metalform product line manufacturing operations to ATW's Rhode Island facility. Metalform is now fully consolidated with ATW's strong firearms and defense capabilities, which include precision CNC machining, metal injection molding (MIM), laser cutting, precision metal tubing, and stamping. Consolidation of manufacturing operations is expected to improve the reliability and quality of Metalform's magazines, and bring a renewed technology focus to new product development.
Metalform's capabilities include deep-drawing, stamping, and pistol magazine fabrication. Top Metalform products include 38 caliber, 45 caliber, and 9 mm magazines, supplied to many top firearms industry companies. A.T. Wall, ATW's precision stamping and tube drawing subsidiary, acquired the New Britain, CT-based gun magazine manufacturing firm in 2011. The acquisition supports ATW's vertical integration into the rapidly growing firearms and defense industries.
No disruption to business operations occurred during the manufacturing changeover. AT Wall increased its finished goods inventory to satisfy demand during the transition and is now completely up to speed at its Warwick, RI manufacturing facility.
"The relocation of Metalform and consolidation of our dedicated firearms and defense team helps ATW better serve firearms customers, as we seek to bring dramatically improved reliability using our extensive expertise and diverse manufacturing capabilities," said Tracy MacNeal, ATW's Chief Strategy Officer.
About ATW Companies
Headquartered in Warwick, RI, ATW Companies is a provider of highly engineered metal solutions to the metal component marketplace, servicing customers worldwide. The company runs state-of-the-art manufacturing facilities located in California, Pennsylvania, and Rhode Island and offers global sales and support. ATW provides a wide range of fabrication technologies to meet the exacting requirements of industries and diverse technologies for the most critical applications. The company's motto is "Be the Best…Do it Right," and they strive to live by this commitment to quality, reliability, innovation, and integrity by continuously adding value to their products and services.