Micro-mobility as a concept, solution and lifestyle really began to take root in the last decade. However, the concept of micro-mobility is not new. Roots of micro-mobility concept can be traced back to 1970s when the bike sharing program was first introduced in Europe. 
It took nearly five decades for people to rediscover micro-mobility through adoption of electric scooters, bikes, and motorcycles. Now when we hear micro-mobility, electric scooter is the first thing that pops up in our mind.
Currently, Micro-mobility is seen as a solution to reduce traffic congestion and as an effective tool to tackle environmental challenges. With rising fuel prices and Government promoting micro- mobility, electric two-wheelers are gaining popularity among urban population.
Gaining popularity in the west, electric scooters migrated towards east and eventually spread across the world. With more and more people seeing electric scooters as an easy-to-operate and convenient solution for getting around, the question arises – Can cities cope with the accelerating growth of electric scooters and other forms of micro-mobility?
Electric Scooters to re-imagine Urban Micro-Mobility In 2022
The sales of electric scooters in cities around the world reached new heights in 2021.  By making transportation enjoyable, electric scooter manufacturers quickly gained new market share and provided an easy way to travel in an environmentally friendly way.
2022 will be the year micro-mobility as a concept, solution, and lifestyle deepens its roots in urban societies. Rise of micro-mobility, increasing demand for reduced costs of commute, and growing need of easy commutation and emission control will make small electric scooters mainstream enough for people to consider buying their own. 
Driven by aforementioned growth opportunities, Future Market Insights in its "Electric Scooter Market" report has forecast the market to register a robust growth of 9% CAGR during 2022-2031.   
Urban population will open doors for further discussion about the impact of electric scooters and other micro-mobility forms on emission reduction and road congestion and traffic management. 
This year we can expect electric scooter manufacturers to introduce novel e-scooters and e-bike models in the market and leverage their market position to get their products up and running. 
Role of Electric Scooter in Resolving Road Congestion
Metropolitan cities across the globe are facing road congestion issues. As more and more people are migrating towards cities, the transportation system in the urban areas is getting stressed beyond the limit. United Nations in its "World Urbanization Prospect report" states that currently more than half of the world's population lives in urban areas, and could reach two-thirds by 2050.
As cities face rapid population growth, there is an increasing need to transport more inhabitants through existing transportation networks. As majority of people living in cities prefer to travel by private cars, traffic jam on the arterial roads of the cities are expected to rise in upcoming years.
Electric bikes, electric scooters, and mopeds are seen as solution to urban traffic problems based on its ability to reduce congestion by reducing the overall number of cars on the road. Many commuters have only one passenger per vehicle, which makes travel inefficient, occupies road space, and uses unnecessary energy to drive the vehicle. 
Traffic jam severely compromises productivity of the individual as well as business. Being stuck on the road wastes time and reduce productivity. Micro-mobility devices like electric scooters and e-bikes solve this problem by offering compact transportation system which reduces the overall number of vehicles on the main roads and highways. 
As most micro-mobility vehicles are not permitted to be driven on highways, the individual is required to use alternate routes. This helps in calming traffic and aids the rider to reach the destination early.   
Previously, public transport was considered as an ideal way to transport multiple passengers in one vehicle. However, public transport consumes a lot of time and people are looking to manage their own schedule and thus are unwilling to use public transport. Other issues pertaining to public transport is high CO2 emission, and very high probability of getting stuck in traffic due to enormous size of the vehicle.
Transport authorities have come to consensus that electric scooters are an excellent mode of transportation in large cities especially for short distance commutes. With e-scooters, short distance commuters can use shortcut lanes which public transport cannot pass through and reach the destination on time. 
Road congestion in the city cannot be suppressed, as number of vehicles hitting the road is increasing every day. Micro-mobility electric scooters are the answer to the problem of our roads being clogged. Fewer cars means more space for the driver to navigate when using the car responsibly. 
Development of Dedicated Safety and Charging Infrastructure to Address Micro-Mobility Related Concerns 
Currently, the number of charging stations in proportion to number of electric scooters and e-bikes are not enough to bridge the supply demand gap.  Range concerns associated with plug-in electric scooters has weakened the customer confidence in micro-mobility.
Manufactures are stepping up to this challenge by providing self-owned charging services and offer convenience of anytime and anywhere charging. Intensive charging stations is required in emerging economies to keep the sales of electric scooters afloat, avoid charging emergencies in remote areas, and make the charging process less stressful for users.
Lack of extensive network of dedicated micro-mobility safety infrastructure like separate lanes and parking slots is a major roadblock in micro-mobility adoption. With the exception of some cities, majority of them has prioritized private cars over all other public transport user. 
However tides are charging as some cities are focusing on building active mobility network for electric scooters, mopeds, and bike users. Soaring popularity of micro-mobility has fueled the development of connected corridor space for people to safely travel long distance using e-scooters.
As micro-mobility penetrates into the urban transport system, policy makers must rethink about multimodal and safe road design for a rapidly growing e-scooter driver base. Cities must become aware about their role within shared public and private responsibilities to promote secure services and support safe and comprehensive infrastructure. 
Asian cities like Beijing are allocating public resources, developing joint infrastructure and taking responsive steps in accordance with the mobility needs of residents. 
Global governments are developing bicycle and parking infrastructure near public places such as transportation hubs, hospitals and residential areas and allocating micro-mobility charges to support the planning and improvement of parking infrastructure. 
Guiding principles while devising laws for micro-mobility vehicles 
Government authorities must enforce laws and regulations to improve driver safety and discipline electric scooter drivers in using novel integrated modes of transportation on city streets and roads. 
Policy makers must evaluate all possible aspects of micro-mobility while developing regulations for electric bikes and scooters. For instance, interviewing citizens, transportation engineers, and traffic officials to understand the impact of e-bikes on urban infrastructure will help them in defining problems and make necessary amendments while drafting the law.
Governments must form initial set of adaptive rule and enforce them for trial period. Such rules can be updated quickly upon completion of trial period and according to market development. 
Cities must test the impact of electric scooters at different times and different geographical locations, by collaborating with vendors to discuss multiple testing approaches. However, law makers must be careful to devise policies based on factors that can be controlled by micro-mobility vehicle manufacturers. 
Cities must also recognize the reality of present infrastructure and user needs in order to make risk weighted evaluation of drafted policy.
Future Roadmap
Cities must encourage the adoption of electric scooters and e-bikes for short distance travelling. Electric scooters can be an important step towards sustainable urban lifestyle. Currently, cities are experimenting with the concept of micro-mobility and its impact on modern transportation system. As more and more people are moving towards sustainable traveling, sales of electric scooter will rise over upcoming years. 
Electric scooter market has shown resilience during the pandemic. Many people actually preferred micro-mobility devices over public transport to curb the viral transmission. This has further strengthened the role of micro-mobility in urban transport.
However, we need more innovation in electric scooter technology to make them more accessible especially in middle income countries. We must be agile and respond quickly to any shortcoming and insights associated with safety and security. Overall, the future of electric scooters looks bright as cities are adopting these devices into their transportation network to promote fair, sustainable and secure mobility for all residents. 
Author Bio: Nikhil Kaitwade, Associate Vice President (AVP) – Market Research at Future Market Insights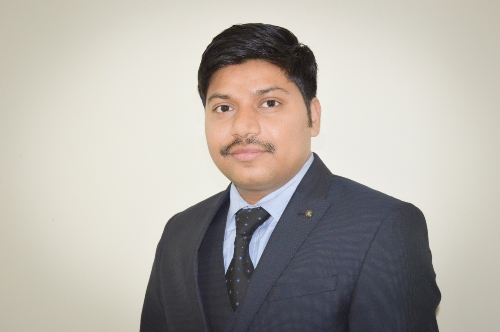 Nikhil Kaitwade is Associate Vice President (AVP) – Market Research at Future Market Insights, ESOMAR-certified market research and consulting firm Future Market Insights (FMI). The award-winning firm is headquartered in Dubai, with offices in the US, UK, and India. You can connect with Nikhil on LinkedIn.
Future Market Insights (FMI), is an ESOMAR-certified market research and consulting market research company. FMI is a leading provider of market intelligence and consulting services, serving clients in over 150 countries; its market research reports and industry analysis help businesses navigate challenges and make critical decisions with confidence and clarity amidst breakneck competition. Now avail flexible Research Subscriptions, and access Research multi-format through downloadable databooks, infographics, charts, and interactive playbook for data visualization and full reports through MarketNgage, the unified market intelligence engine powered by Future Market Insights. Sign Up for a 7 day free trial!