Cline brings several years of successful finance experience to her new role.
CHARLOTTE, N.C. (September 6, 2018) – Okuma America Corporation, a world leading builder of CNC machine tools, announces that Summer Cline has joined the company as Vice President of Finance. In her new role, Cline will handle finance responsibilities as well as oversight of accounting, human resources, and information technology.
"Summer brings 12 years of successful project management experience, along with the ability to analyze and investigate scenarios for enhancement and continuous improvement. This skill set will enable Ms. Cline to lead Okuma's finance, information technology and human resource departments into the future," said Lisa Rummel, Okuma Chief Financial Officer.
"Okuma is a well-known, world-leading manufacturer of machine tools, and I'm delighted to be a part of the team. I look forward to focusing on our day-to-day fiscal operations and the various ways we can grow the company in support of our corporate goals," said Cline.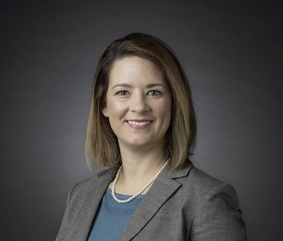 Prior to joining Okuma, Cline served as VP of Finance for Source Technologies and Director of Strategic Projects with Compass Group North America. She holds a Master of Accounting and Bachelor of Science in Accounting from NC State University.
Okuma America Corporation is the U.S.-based sales and service affiliate of Okuma Corporation, a world leader in CNC (computer numeric control) machine tools, founded in 1898 in Nagoya, Japan. The company is the industry's only single-source provider, with the CNC machine, drive, motors, encoders, and spindle all manufactured by Okuma. The company also designs its own CNC controls to integrate seamlessly with each machine tool's functionality. In 2014 Okuma launched the Okuma App Store, the industry's only centralized online marketplace for machine tool apps and related content. Along with its extensive distribution network (largest in the Americas), and Partners in THINC, Okuma is committed to helping users gain competitive advantage through the open possibilities of machine tools, today and into the future. For more information, visit www.okuma.com/americas or follow us on https://www.facebook.com/OkumaAmericaCorporation or Twitter @OkumaAmerica.