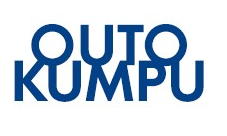 Outokumpu High Performance Stainless Bar announces the investment in a new bar heat treating facility
at the producer's Richburg, S.C. mill. The $7 million investment, approved last year, includes the purchase
of two furnaces for high and low temperature work. The expansion will also include specialty straightening,
cutting, and testing capabilities.
"Our customers should benefit from shorter and more reliable lead times and better quality as a result
of the in-house heat treating capabilities," explained Lou Kern, Outokumpu's Senior Vice President for
Bar in the Americas. Demand for high performance stainless steel, particularly 17-4, has been good and
demand for Outokumpu's specialty duplex alloys is also growing. Stainless bar products from Richburg are
used in valves, fittings, flanges, and other machine components found in chemical processing, oil exploration,
food & beverage, pulp & paper, aerospace, and many other industrial applications.
Currently the heat treating of bar for the Richburg facility is performed by outside processors. "This investment
will allow us to offer our customers a significant increase in capacity, long length capability, and the ability for
specialized treatment," noted Kern.
Kern added that the heat treat furnaces will be housed in a new building on the 11+ acre Outokumpu site in
Richburg. He expects to break ground on the heat treat building in late spring with start-up anticipated in the
fall of this year