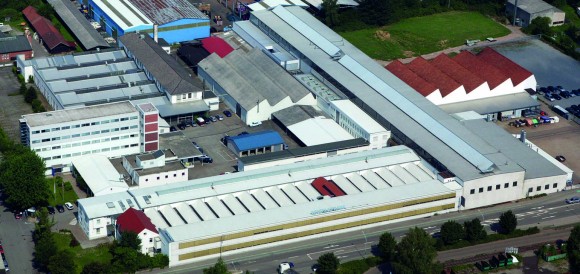 St. LOUIS, MO/Offenburg, Germany – After a successful production and market re-launch, FFG Werke GmbH's Witzig & Frank brand has renewed its traditional partnership with St. Louis-based manufacturer Hydromat Inc., combining their matching portfolios of high volume metal cutting solutions for the automotive communications, medical, aerospace, plumbing, and general machining industries.
Witzig & Frank, a manufacturer of highly integrated machining solutions for high volume applications based in Offenburg, Germany, is looking back at a long and successful history of machine tool engineering. Just before its 150th anniversary due next year, the machine tool builder has gone through a successful period. Under new ownership of FFG Europe, production at the Offenburg plant was re-launched in December 2013 and sales targets for 2014 have already been exceeded. Several metal forming and metal cutting machining systems for German customers are currently on the shop floor.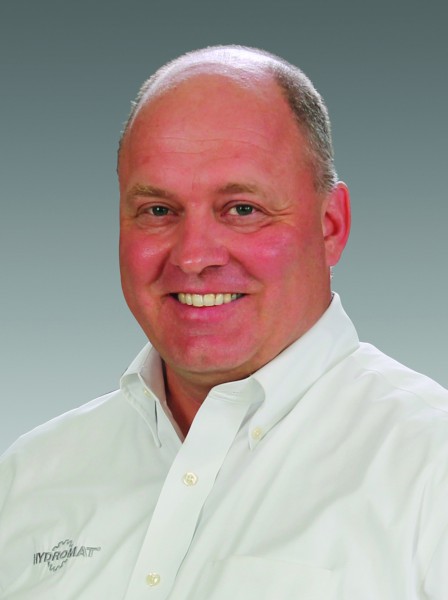 Following FFG's global market approach, Witzig & Frank is now leveraging its long history in the American market. The natural choice for a partner in the US was the St. Louis, Missouri manufacturer of rotary transfer machines and multi-spindle machines Hydromat Inc. Apart from the matching portfolios, the companies have had close ties for more than 25 years when Hydromat President and CEO Bruno Schmitter co-founded a joint venture with
Witzig & Frank. Hydromat's Chief Sales Officer Matthias Walter started his career at Witzig & Frank – where his father had been managing director for many years – and later took over Witzig & Frank's US entity Turmatic Systems. Says CSO Walter: "We have actually sold, installed and serviced more than 160 Witzig & Frank machines in the US, so we're very experienced in the field and know the relevant players. Also, with our portfolio and the Witzig & Frank products, we can now cover a vast range of different sizes applications, leveraging our mutual strengths and giving our customers the competitive edge."
Witzig & Frank's portfolio of rotary transfer machines chines can boast up to 15% increased
performance with the newly available Siemens Solution Line controls. In addition, newly developed,
application-oriented and standardized machining units, as well as a new, rotary indexing unit with an indexing time of 1.0 seconds provide for overall cost reduction and performance enhancements.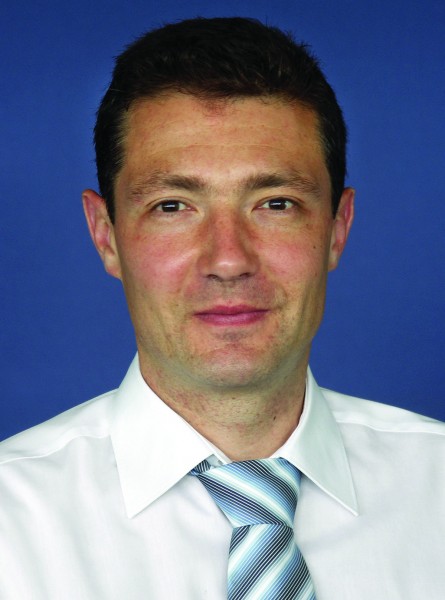 According to Pascal Schnebelt, Sales Director at Witzig & Frank, the demand for their products in the Northern American market is strong, "There is a variety of industries in the growing American manufacturing industry and also existing German customers setting up production in the US where our solutions for high volume applications perfectly match customers' needs. With the proven partnership of Hydromat we have the expertise on site and we can guarantee a top service for our customers."
Hydromat's contract with FFG Werke GmbH, Witzig & Frank's holding company, includes the full range of services for the brand, such as sales, service, spare parts supply and retrofits.
About Hydromat
Hydromat Inc. has been building the world's finest precision transfer machines since 1979 and is known as the industry leader in the manufacture and assembly of precision transfer machines; Rotary, Inline, and Trunnion models, as well as the revolutionary ICON line of mill/turn productivity centers. Hydromat 
has a reputation built on a commitment to product quality, customer service and technological innovation.
At their manufacturing facility in St. Louis, Missouri, teams of highly skilled craftsmen, working in close cooperation with their business partners, merge Swiss-precision machine elements with locally sourced components. Hydromat's goal is to offer unique and innovative manufacturing solutions to customers that provide high quality and cost effective machining capabilities. These solutions give manufacturers the unsurpassed quality, reliability and performance they have come to expect from Hydromat. Offering superior metalworking solutions are the direct result of diligence, discipline, and meticulous attention to details.
Hydromat also emphasizes continued after-sale support in the form of excellent field service, engineering, a vast parts inventory, with comprehensive in-house customer service and training. Their quality initiatives and 5S programs are ongoing improvement initiatives designed to ensure that the job is done right the first time.
About Witzig & Frank
Witzig & Frank is the leading brand for highly productive manufacturing systems in the Faucet and Fittings, Automotive, and Industrial Equipment industries for small to medium sized parts. Key strengths include work piece dedicated applications, the integration of multiple technologies and turnkey system development and design, handled by experienced engineers. Based in Offenburg/Germany, Witzig & Frank is delivering to all industrialized nations, providing maintenance, service and support during the entire machine life cycle, including retooling, retrofit and service contracts.
About FFG Werke GmbH
FFG Werke GmbH unites major players from the German machine tool industry with a broad range of turning, milling, and gear manufacturing technology and the knowhow of the renowned machine tool brands VDF Boehringer, Hüller Hille, Hessapp, Honsberg, Modul and Witzig & Frank. For more than 200 years, these brands have substantially contributed to the progress in manufacturing technology and are well known as reliable and innovative equipment suppliers for the automotive and truck, machine building, general machining, railway industry, aerospace, energy and heavy engineering industries.
With more than 700 employees at four manufacturing sites in Germany, and six further locations in Germany, Russia, China and Korea, the company has a global footprint, which is enhanced by a network of strong sales & service partners in all major markets.
While being an independent group member, FFG Werke GmbH benefits from the strengths and opportunities of the global Fair Friend Group. The brand FFG Europe stands for premium technology within FFG. Apart from the German brands, it comprises the Italian manufacturers Jobs, Sachman, Rambaudi and Sigma.
Sales Contact: Mr. Matthias Walter
Chief Sales Officer
Hydromat, Inc.
11600 Adie Road
St. Louis, MO 63043
Phone: 314.432.4644
Fax: 314.432.7552
For more information, visit our website: www.hydromat.com