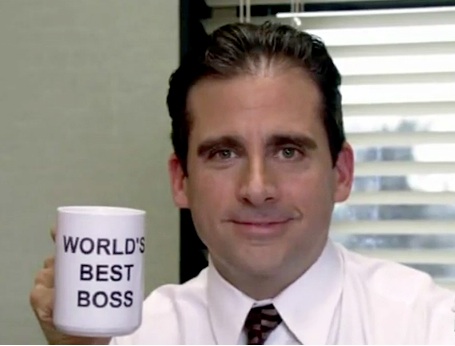 I wrote a blog recently about my reaction to a letter from my landscaper Guillermo's daughter, which put a face on her father to his clients. I received two comments asking why Guillermo's daughter wrote the letter.
I didn't answer for a few reasons. First, I don't know why the letter was written. Ostensibly it was to announce that Guillermo was again taking a week off so his clients should not expect him to come and mow the lawn.
But after a friend queried me on the topic yesterday, I started thinking more about the issue and my own response.
I am conflicted about how much one should reveal to his clients or employees.
My father believed that "business was business," and you did not get involved personally with the people you work with, your vendors or customers. He told me a story numerous times over the years about an early incident in his business career. He owned a screw machine shop during World War II and decided to have a Christmas party. To him, the party was a disaster. People got drunk and rowdy, but worst of all for him, a few days after the party the employees tried to unionize. He vowed never to throw a party again and to keep formal and distant relationships with his people.
I always have that story resonating in my head and try to maintain a don't know, don't tell relationship with the people who work for me.
Yet I publish this blog and before that the magazine, in which I reveal a lot about my feelings to the 60,000 people who receive it. Inconsistent, I suppose. The blog I wrote recently about my feelings after the breakup of Graff-Pinkert with my brother was honest, yet also guarded, to honor my brother's emotions, which I did not feel comfortable discussing.
Returning to the letter, I wrote about it because it sparked emotion in me about a hardworking faceless immigrant entrepreneur carving out a life in America. Maybe I'm a sucker for these stories, but it made me want to do more business with him, and that was something I take with me into my own business relationships.
I have learned through the years that business is more than "just business." Relationships are at the core of business, but navigating the shoals of how close to be with employees and clients is a never-ending mystery. My father's admonition to keep your distance will always live in my head, but my love of connection usually wins out.
Perhaps Guillermo's daughter did what Guillermo would not do for himself. Maybe the letter was written to get a Christmas bonus for Guillermo, but that was not my point in writing about the letter.
I contract with a "service" to clean our offices every Friday. Frankly, I do not really care to know the life story of my floor mopper. But if I had the same floor mopper for years and his daughter wrote me a letter about his life, I would start to care about him more. Guillermo's daughter may have understood this human desire for both distance and connection a little better than most.
Question: Do you try to keep your distance on a personal level from your employees, co-workers and clients?