By Lloyd Graff.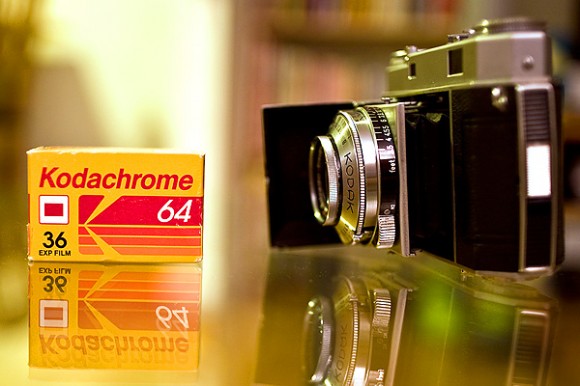 Seth Godin, my favorite blogger, recently wrote a provocative piece about the failure of Kodak and what it means to us as we try to figure out what works in our own businesses.
Kodak knew it was in trouble in its core film lines. Its response was to pour money into research on film to produce the absolute highest quality film. The strategy failed.
The consumers did not define quality the way the Kodak engineers defined it. Consumers wanted photographs they could instantly send to each other at a modest cost. The perfection of the image was not the crucial element to most people.
The definition of the word "quality" in business is relevant to the machining world. In machining today, quality means "precision," infinitesimal tolerances and beautiful finishes. Could this change if 3D printing continues to get faster and more production worthy? Maybe the world of steel bars and near net castings will slide away like the domination of film in imaging.
We tend to think of machining metal like it is a constant. But look at what happened in the Haas versus Hardinge competition in the 1990s. Haas produced very nice inexpensive machine tools. The Hardinge folks scoffed at the upstart from California. Hardinge kept on trying to build super precision machines, but in no time, their target audience was buying Haas, and the Haas machines proved plenty good enough for most users. Haas built "good and reasonable," and the machine tool audience redefined quality to include Haas.
In the screw machine world, a Davenport machine that might sell for $5,000-$10,000 on the used market may produce Swiss CNC quality work with the right setup and tooling.
In consumer products today, a generic aspirin may actually be of better "quality" than a Bayer, for a fraction of the price.
It is quite possible that the rules of television are being rewritten before our eyes. Bigger, more expensive cable packages may fade away because "bigger," as far as the number of channels offered, is being replaced by the desire for an à la carte choice of stations for less money. Most people watch just a few cable networks and dislike paying for 300 stations they don't watch.
This is a new definition of TV choice, with the viewer ultimately telling the cable company what they think "quality" programming is.
What do your current customers or future customers really want? Are you focusing solely on the quality of your "film"? Is your quality, their quality?
Question 1: Have changing expectations from your customers redefined what the word "quality" means in your business?
Question 2: If you could have only three TV channels, which ones would you choose?