Jeff Immelt, head of General Electric Corporation, is getting the boot as head of the company. Travis Kalanick is being asked to step aside as head of Uber. The news came out the same day. Two kingpins of business being pushed aside almost simultaneously. The parallels are so delicious, I had to write about it.
Immelt is the Robert Redford of business executives. Perfect hair, Savile Row suit, London-made wingtips. If he wasn't the head of GE for 16 years, he could at least play the role. He took over from Jack Welsh, the master earnings manipulator (Mr. 11% profit growth year after year) a couple days before September 11, 2001. I always felt Immelt personified GE beautifully – handsome on the outside, complex and conflicted on the inside. He should have been CEO in the 1980s and '90s, playing golf with Generals and Presidents, and then wheeling and dealing over cocktails at "The Club."
But Immelt's world changed radically after taking the job. The financial world lost respect for dishwashers and lightbulbs. Half of GE's revenue came from GE Finance. After 2008, the financial folks lost respect for the financial folks. General Electric stock got stuck in the La Brea Tar Pits. Even today, after hundreds of plant closings, acquisitions, and selloffs, the company's stock value is 27% less than when Immelt took over in 2001.
Ironically, Immelt announced that the company would sell the light bulb business last week—his last big announcement.
Thomas Edison, the founder of the company which would become GE, would have understood the personnel move. Crusty old Tom, inventor and entrepreneur, considered by his peers as one miserable SOB, probably would have kicked out smooth Jeff Immelt earlier than Nelson Peltz did, whose Trian Fund Management is GE's Biggest stockholder.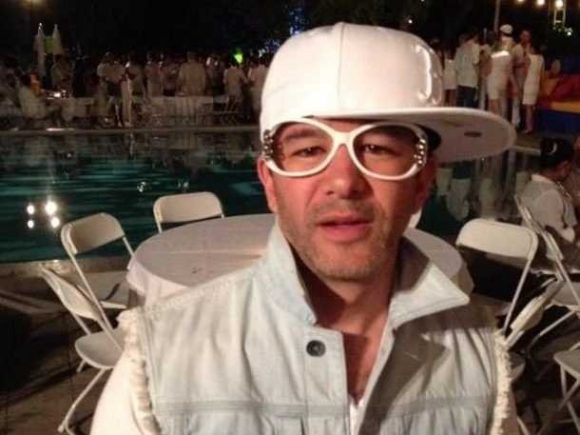 On the miserable human being scale, Tom Edison and Travis Kalanick of Uber would have vied for top banana.
In nine years Kalanick has built Uber from a tiny startup to a household name. The value of a taxi medallion in New York City was $1 million in 2013. Today you would be hard pressed to get $200,000 for one. Uber is valued at $70 billion, with 40-year old Kalanick's stake at $6.3 billion. He is mega rich and evidently almost universally despised by those who know him. He has built a "grasping" culture at Uber, but one that has worked brilliantly at empire building.
Jeffery Immelt, bred from corporate parents, graduate of Dartmouth, well spoken, beautifully coiffed, knows all the old corporate rules. He certainly has the patina of a gentleman. Travis Kalanick's father sold newspaper advertising in L.A. and his mother, Bonnie Horowitz, taught him to be tough. He went to Cal Northridge with a total passion to make it BIG. He made it HUGE, but Travis just could not stop being Travis.
His undoing this past year stemmed from his desire to move past Google, Ford and Tesla and everybody else in autonomous cars. He moved much of the business to Pittsburgh and basically tried to buy the Robotics department at Carnegie Mellon University—cheaper than paying $15 billion for Mobileye like Intel just did. He looted the department by offering riches to the good geeks of Pittsburgh. Then he took the audacious gamble that Thomas Edison probably would have admired. He hired Google's technical head of its autonomous car project Anthony Lewandowski to lead his headlong rush into robotic vehicles.
Google was not pleased. It sued Uber and Lewandowski and things started to fall apart for Kalanick. He also got nailed for not reining in the boorish, sexist behavior of Uber's employees.
Travis needs some of Jeff Immelt's adultness and Immelt probably wishes he had some of Kalanick's brashness.
This weekend they both got pushed aside – not exactly fired – but the money guys on their respective boards told them they were no longer in charge.
It's business. It ain't Beanbag.
Question: Who would you rather have dinner with Jeff Immelt or Travis Kalanick?