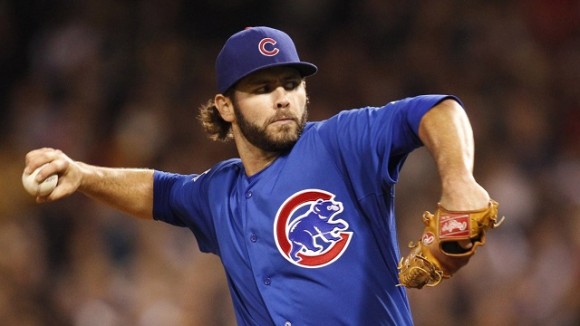 Major League Baseball Spring Training officially begins this week. This is a signal event for me stating that the teeth of winter will lift out of my groin in a few weeks.
To me the beauty of baseball endures. It isn't just the game and the stars, it's the talking about the game with friends. It's the memories of seasons past and the opportunity to watch my grandchildren swing a bat and toss a ball around. It's memories of Ernie Banks and Harry Caray and a thousand semi-forgotten Chicago Cubs. And now it is hope for a better season with better players and a new manager and pitchers who throw smoke.
I find parallels between business and baseball. The game is timeless in its simplicity, just like the tenets of business are simple but very hard to execute in the moment.
With performance enhancing drugs now apparently reduced significantly in the game, the home run has become an unreliable weapon. Few teams are built around sluggers when 38 homers is good enough to lead the league. Pitchers are more dominant with 96-mile per hour fastballs common and split finger pitches at 88 and unhittable. But this kind of velocity quickly kills pitchers' arms. Today a starting pitcher hopes to pitch a strong six innings and then give way to a bullpen of flame throwers and trick pitch specialists to finish the game.
With starters usually happy to just pitch into the 7th inning you might expect the starting pitcher to have a reduced economic value, but the contrary is true. A reliable starter who can start 35 times a season and pitch 200 innings is one of the rarest and most valuable commodities in the game. A 10 game winner who can keep a team ahead or within one run most of the time makes $10 million a year of he has staying power in the game and can reach free agency status with an intact arm.
Every team in Major League Baseball is attempting to develop a dominant bullpen with high quality role players to fill the seventh, eighth and ninth inning slots. The Kansas City Royals showed us in the playoffs of 2014 that a shutdown bullpen and decent starting pitching can take a mediocre team to the World Series.
This brings us to the value of a manager in baseball. In a very long season with highly paid young people of very different backgrounds (often half the players are from the Dominican Republic, Venezuela, and increasingly Cuba) it is very hard to develop cohesion on the field and in the clubhouse. Teams that have a great manager and a Latin leader on the field like the San Francisco Giants did in the now departed Pablo Sandoval (signed with Boston) can play better than their players' stats.
In the machining world, with the large number of Latinos on the shop floor, developing leadership amongst the Spanish speaking employees is crucial to the success of many firms I encounter.
Another change in baseball that has an analog in the business world is the emphasis on data analysis. Good managers in baseball have an a­nalysis of hitter success off various pitchers and where they are likely to hit the ball if they make contact. We see much more movement of defenses today than a few years ago. Good pitchers can dictate play by pitching to spots that match the defense. This makes bullpens even more invincible today because pitchers are fresh, relying usually on one pitch on which they have great control, with defenses set up specifically to combat players' tendencies. I think many businesses follow the path of least resistance continuing to pursue products and customers who are low margin and high maintenance rather than focusing on new, juicier opportunities. Successful sports teams make changes quickly.  After Green Bay Packers' coach Mike McCarthy's terrible play calling against Seattle in the NFL Championship game he gave up his play calling responsibility to the Offensive Coordinator.  The Packers also have already cut the player who dropped the pivotal onside kick by Seattle. (I think the onside kick is a play that is under utilized. Teams should try it once a game and develop expertise).
With pitching so dominant today I am surprised that the super speedy running specialist is still rare on teams' 25 man rosters. As single runs become super valuable in tight low scoring games against overpowering bullpens an unsettling base runner can tilt an inning. An analogous player in football might be a specialist in onside kicks. It would catch on.
Baseball 2015 is finally here. In the snows of January you think it will never come. When business stinks and you can't seem to close a deal it feels like a winning streak will never come, too. Spring training means hope. It feels like I've been waiting a long time for this one.
Question: Have you been missing baseball this winter?