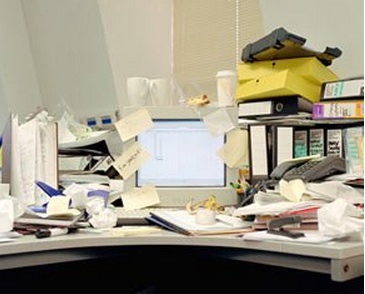 My wife Risa and I had a serious talk last Sunday about how we organize our time. She is an educational therapist who works primarily with young people who have difficulty in school. They almost all have trouble organizing their time.
So do I.
Risa is a devotee of lists. I often forget to make mine, and when I do make them, I often lose them. I hold almost everything in my head, which is good because my desk is usually a mess. Fortunately I have a decent memory.
Risa programs her day around her appointments and listed tasks. She sets goals for herself for the week and the month. I also set goals, but they tend to evaporate, to be replaced by new goals, which also float away into my jumbled kaleidoscope of ideas.
Somehow, I do get things done. Graff-Pinkert makes deals. We buy, we sell, we make good machines, we collect money and pay the bills.
I write this column, and sometimes 10,000 people open it, and I think most read it, so I believe my thoughts are organized and relevant.
Yet, I wonder how I do it, being so organizationally challenged. It helps to have an office staff working for me who can compensate for my deficiencies. Risa helps immensely in organizing the house and family responsibilities. She also monitors our social life and keeps track of payments to the cable provider.
She will be taking an online course soon on how to teach folks to organize themselves more efficiently. She needs a person to practice on. I volunteered. I know I will learn from her. I will take good notes. I will discuss the lessons learned with Noah and Rex, who share some of the same issues with time management.
Then I'll probably lose my damn notes.
Question: Do you have organizational problems? How do you compensate for them?