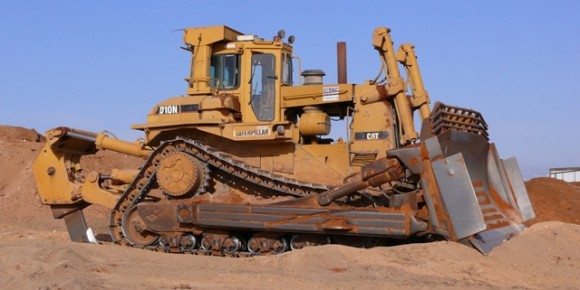 We've seen April Fools Day. My turn. What's happening?
For machining people, the first quarter was solid if not spectacular. The harsh winter hampered production, and inventories piled up in the last quarter of 2013. Automotive was a little soft in January and February, but generally machining folks were satisfied. Not so for companies selling capital equipment.
After a strong finish to 2013, machinery and capital goods firms were looking forward to a strong start in 2014. They did not get it from the scuttlebutt I hear. Nobody knows why for sure. You can blame the rush to use the investment tax savings last year, or tight-fisted big companies who are determined to squeeze more profit out of relatively flat sales (and succeeding). Maybe it's sticker shock on European manufactured goods, or it's the ridiculous five-month winter. However you spin it, the first quarter was a disappointment for capital goods sellers. Three more quarters to catch up.
********
We are coming off a terrific year for the American stock market. It caught everybody by surprise with 25-30% gains for the indexes. It happened with the Fed easing off the gas pedal, interest rates rising (but not a lot), top line sales growth struggling, persistent unemployment, huge budget deficits, Washington gridlock and mediocre growth in the economy. All these headwinds, yet people piled into stocks.
My own feeble answer is "where else do you invest?" Baby boomers see that retirement on interest is impossible at these rates. Real estate is interesting, but difficult for most people to get into on their own. Precious metals and collectibles are tough in times of very low inflation. Starting a business is an option for some, but a forbidding challenge for most. So people pile into index funds and hope for the best. Last year it worked beautifully.
But I always try to keep in mind that the crowd is often wrong, especially if they follow the pundits. Almost every predictor last year was certain that interest rates were going to spike when the Fed stopped priming the pump aggressively. So far, rates are up very modestly on a historical basis. Inflation continues to be almost non-existent. Commodities are flat. Copper and gold have tanked. And this is while running huge federal deficits. The old equations on inflation no longer seem to hold. I ask, can you raise the prices for your product? I doubt it.
********
This is the best NCAA Tournament I can remember. Overtimes, upsets, tremendous defense. I love it. I like Kentucky with its superior athletes to win it, but I am rooting for Wisconsin.
********
One of the greatest political ironies is that President Obama has only one play that Vladimir Putin will respect – flooding the world market with cheap oil and gas, plus dirty old coal. If Obama okays the Keystone Pipeline, makes it easy to drill on Federal land, and embraces fracking as the source of national power, he could scare the Ruskies silly. He could even threaten to use the Strategic Petroleum Reserve, which is full, to knock down world oil prices. Oil at $75 would probably end Putin's political career and wreck the Russian economy, which is built on oil almost as much as that of Saudi Arabia and Venezuela. It would be a juicy irony for Obama, who has catered so ardently to the Democratic Greens, to use American carbon to punish Putin on Ukraine.
Question: Are you working more for less money than you did five years ago?