As a dealer in used machinery I get to hear a lot of things if I ask the right questions and have the good sense to shut up and listen.
**********
Today, as we begin the PMTS show in Columbus where a lot of new machines are on display, the price quote you get may not be the final price. Importers of machinery have had the advantage of a strong Dollar for almost three years versus the Euro and Yen. If they have not dropped their list prices they may have room to throw in options or take trade-ins. They are under a lot of pressure to make their numbers by the foreign machine tool builders and may get concessions from them to move the iron.
American builders like Haas Automation are really putting the pressure on their distributors now. We hear Gene Haas, who owns the company, is telling his top lieutenants that they must sell at least 1400 machines per month, and he recently let go several top employees who had been with the company for a long time, to emphasize the urgency of the goal.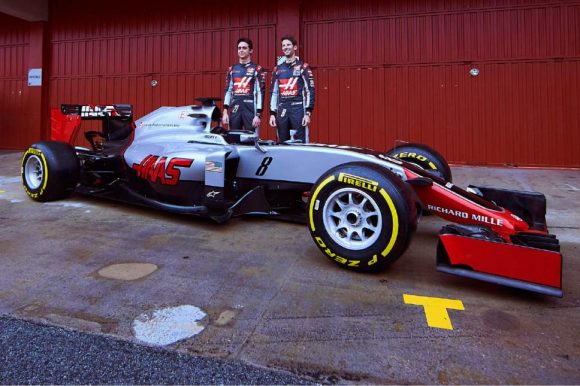 There are rumors about Haas Automation finally going public as one reason for the jump from 1200 machines a month, but those have been around for a long time. Gene Haas has also gone into Formula One Racing, a very costly hobby, while continuing his Nascar racing team.
Haas dealers, I have been told, are now very aggressive in taking in trades in order to hit the ambitious sales targets. This aggressiveness trickles down through the machine tool industry. A Haas Factory Store is now akin to a Ford or Toyota dealer. They are eager for trades that they will quickly cash out with used machinery dealers who serve a bit like Carmax does for the new car dealers. A VF-2 Haas machining center is not quite as easy as a Camry to cash out, but not too far off.
**********
The Precision Machined Products Association figures are showing that March was one of the best months ever for companies in the group. Most of the reporting firms showed improvement over the previous month and March of last year. The "Trump Bump" was definitely in evidence. My sense is that people in the industry are finally changing their mindset from cautious to "beginning to get more confident." I have recently noticed auction prices bouncing up on multi-spindle screw machines, even National Acmes like 1 ¼" RA6 models from the near scrap value we saw last year. At a recent auction of Brown & Sharpe automatics in Dayton Ultramatic Ram Slide machines brought $7000. Last year $4-5000 would have been strong.
Returning to the Haas strategy, I think the top brass in Oxnard, California believe that the market is robust enough today to support the aggressive sales push. It is a good piece of knowledge to have if you are a potential buyer of a Haas machine or a competitor's.
Question: Is business really getting better?