If mighty General Electric is in such bad shape that its Board is considering breaking the company apart, it makes one consider how our best assumptions about the future may be wrong.
A few years ago, the consensus in the marketplace was that we would be running out of electricity generating capacity in less than a decade. With the slow approval process for utility plants, the overriding opinion was that a shortage would drive up the cost of electricity.
It has not played out that way. Natural gas has taken an increasing share of generating capacity. It is now up to 33%. Coal, even the cheap good stuff from Montana, is losing out. Nuclear is dying because of the expense of guarding the plants. Wind and solar, with the help of government subsidies, are growing. Shale drilling has defied the skeptics by expanding American fossil fuel production.
The consensus 10 years ago was wrong about just about everything electrical.
It gives one pause no matter what business you are in.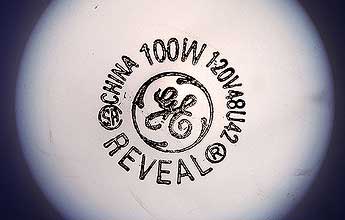 What about automotive? The internal combustion engine has been the mainstay for 100 years, but do you want to bet on it for 2025? Tesla can't get out of its own way trying to build its mid-priced car, but the Japanese, Germans and Americans all know how to build cars in volume. They will master the electric car. They might have to buy batteries from Elon Musk for a few years, but electric vehicles seem to be coming in the millions. What will that do to all the machining firms who are so good at building combustion engines and linkages?
Then there is the question of how many cars will be bought if autonomous cars take over the market. Presumably a lot fewer after the big changeover takes place.
As a used machine tool dealer, my bread and butter is the 10- or 15-year-old machine. Companies can now depreciate equipment quickly and can expect a significant residual value 10 to 15 years down the road. But that assumption could be wrong if the demand for machined parts in the marketplace deteriorates significantly in five years with a decreasing auto market. Additive manufacturing could also take a piece.
For example, just look at the challenge faced by Coca Cola, Gillette and Target. Did they see the decline of soft drink popularity, the Dollar Shave Club competition or Amazon's domination of retail?
The medical implant business has thrived for 20 years, but it has been dependent on third party payment. Can we be confident insurance firms and Medicare will be as generous in 10 years?
I know I have been painting an ugly picture, but I just gave away 40,000 pounds of screw machine bones of the machines that were our mainstays just 10 years ago.
Today most people are optimistic. Private equity firms love machining companies because they are often great five-year investments. Lenders are happy financing machinery for 3 to 5 years today. Manufacturing in America is a good gig today. Hallelujah.
But remember GE's electricity generation, a business that seemed like it would always be a dynamo.
Change comes fast.
Question: Will the machining business in North America be a good place to be in 2025?