The Los Angeles Dodgers' nearly over-the-hill starter Clayton Kershaw makes more money in a year than the entire Tampa Bay Rays team that battled them in the World Series. So does their star outfielder Mookie Betts.
It isn't fair, but neither is life.
Tampa Bay's unknown star Randy Arozarena, who arrived in Tampa in August from the St Louis Cardinals' minor league system, makes approximately 1% of what Betts makes, but he outplayed him in the series and set records in the preceding playoffs.
Prior to October, the highlight of Randy's life had been jumping off his fake boat along the Mexican Coast four years earlier, grateful to be alive after fleeing Cuba. Being captive in Cuba wasn't fair.
On Monday night, I watched the movie version of Michael Lewis's masterpiece, Moneyball, with Brad Pitt possibly making his greatest performance as Oakland Athletics GM Billy Beane. Beane had the guts and smarts to defy baseball convention by rebuilding a Major League Baseball team on the cheap, with players he felt had been valued unfairly.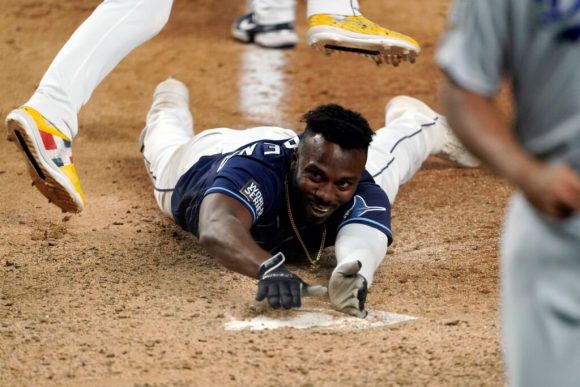 Beane bought into a thesis that veteran baseball people rejected, almost out of desperation. He sought after players who the scouts and talent evaluators overlooked, using a statistical analysis most people were ignorant of at the time. He signed players if they had the ability to produce runs and get on base with walks. His success changed the game, yet still today star players like Bryce Harper sign 13-year contracts for incredible sums and lead their teams nowhere.
I think business is a lot like baseball. It is a team game, and one elite star cannot make a team into a winner even if they are great year after year like Mike Trout of the Angels, a perennial losing team.
In the machining business, a company may invest in state-of-the-art CNC equipment, paint the floors, install perfect lighting, put in a million-dollar washer and chip disposal system, yet continually lose business to a resourceful newcomer who has 1998 CNC lathes and cam screw machines.
Billy Beane loved players who had funny batting stances or threw submarine style. The bottom line was finding hitters who scored more than the opposition and finding pitchers who could get outs. If they looked funny doing it, all the better; they would be undervalued.
A machinery dealer is taught from puberty to look for dirty, unloved equipment. Cleaning is cheap.
Tampa Bay lost to the Dodgers this year, but they did knock off the Yankees, who have the highest payroll in Major League Baseball.
The Steinbrenner family certainly thought that wasn't fair.
Question: Do you think this election will be fair?